Get our
free

car buying


cheat sheets, guides

and more!

Sign up for a FREE CarEdge Account and receive 6 free car buying cheat sheets and get access to our to free tools and resources to help prepare you on your car buying journey.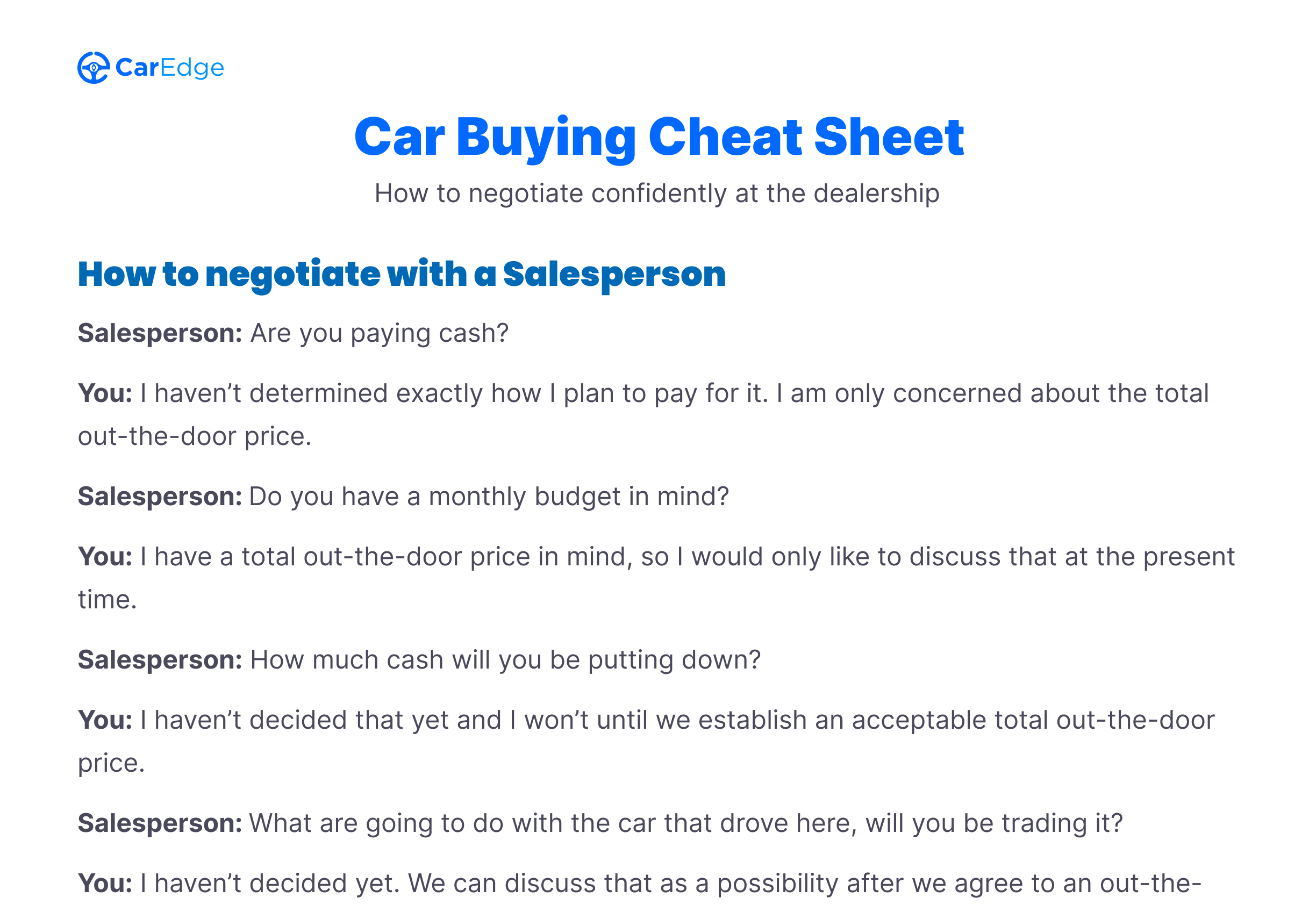 What will you
receive

?

You will receive 6 PDFs to help you level the playing field in addition to access to free resources and car buying tools.
Car Buying Cheat Sheet
How to buy a car with confidence and never get
blindsided by dealers.
Negotiation Cheat Sheet
How to negotiate at "Negotiation-Free Dealers".
Dealership Glossary
Terms, acronyms, and jargon you should know before going into a dealership.
How to Lease a Car Guide
The consumers' guide to leasing a car.
End of lease guide
How to determine your best options at the end
of your car lease.
First-Car Buyer's Guide
How to prepare as a first-time car buyer.