Know the total cost to buy with our

"Out-the-door" Calculator
Use our OTD Price Calculator to get an instant view of the fees associated with purchasing your car and
what you can expect at the dealership.
Don't negotiate a monthly payment, negotiate the
Out-the-Door Price instead.
How to use the
OTD Price Calculator
1. Enter the selling price of the vehicle
2. Enter the state where you'll register the vehicle
Behind the scenes we'll look up the taxes, title, and registration fees you'll need to pay, plus the estimated doc fee in your area. With the Out-the-Door Price Calculator you'll get a true sense for how much it will cost to purchase your next vehicle.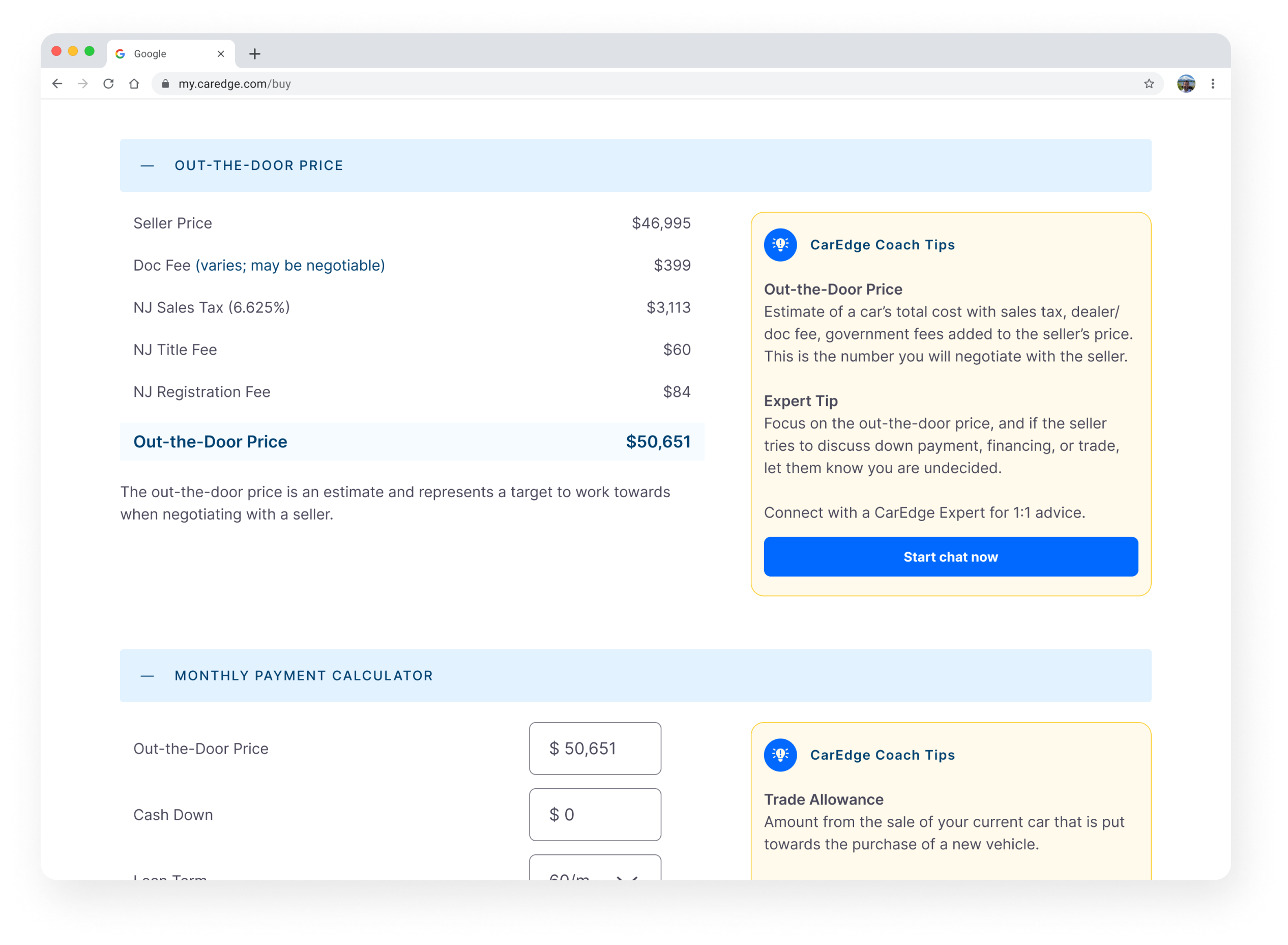 Vehicle listings OTD
automatically calculated
Each of our vehicle listings have an OTD Price Calculator integrated. It automatically pulls the data about the listing and the location based on your account to determine the state.
Need help negotiating?

Get our Free Cheatsheet!
Sign up for our newsletter and receive a free printable PDF cheat sheet to help you navigate the negotiation process with confidence.
Plus, get access to the latest car buying news and exclusive deals on CarEdge services.
Get informed
Unlock insights and data.
Help at every step
Live chat, and premium resources.