Outside of warranty, electric car battery replacement costs range from $2,000 – $8,000 in a hybrid or plug-in hybrid all the way to $12,000 – $20,000 in a fully-electric vehicle. It's true that batteries should be much more affordable a decade from now, but that's a lot of money on the line. To protect your wallet, EV manufacturer warranties should be a top consideration for drivers looking to go electric.
Federal law requires automakers to warranty EV and hybrid batteries for at least eight years or 100,000 miles. California requires a 10-year, 150,000-mile warranty on EV and hybrid batteries. Still, EV battery warranties vary considerably, especially when it comes to degradation.
These are the best electric vehicle warranties in 2023. The top of the list was unexpected to say the least!
The Best EV Battery Warranty
Rivian (8 years or 175,000 miles)
Surprise! The best EV warranty is offered by Rivian for the all-new R1T electric truck and R1S electric SUV. Coverage includes all components inside the high-voltage battery and 70% or more of the battery capacity for 8 years or 175,000 miles, whichever comes first.
Drivetrain components are also covered for 8 years or 175,000 miles. It can be unnerving to purchase a vehicle from a startup like Rivian, so at least they're offering the best battery warranty there is. Learn more about Rivian's warranty here.
Tesla Battery Warranty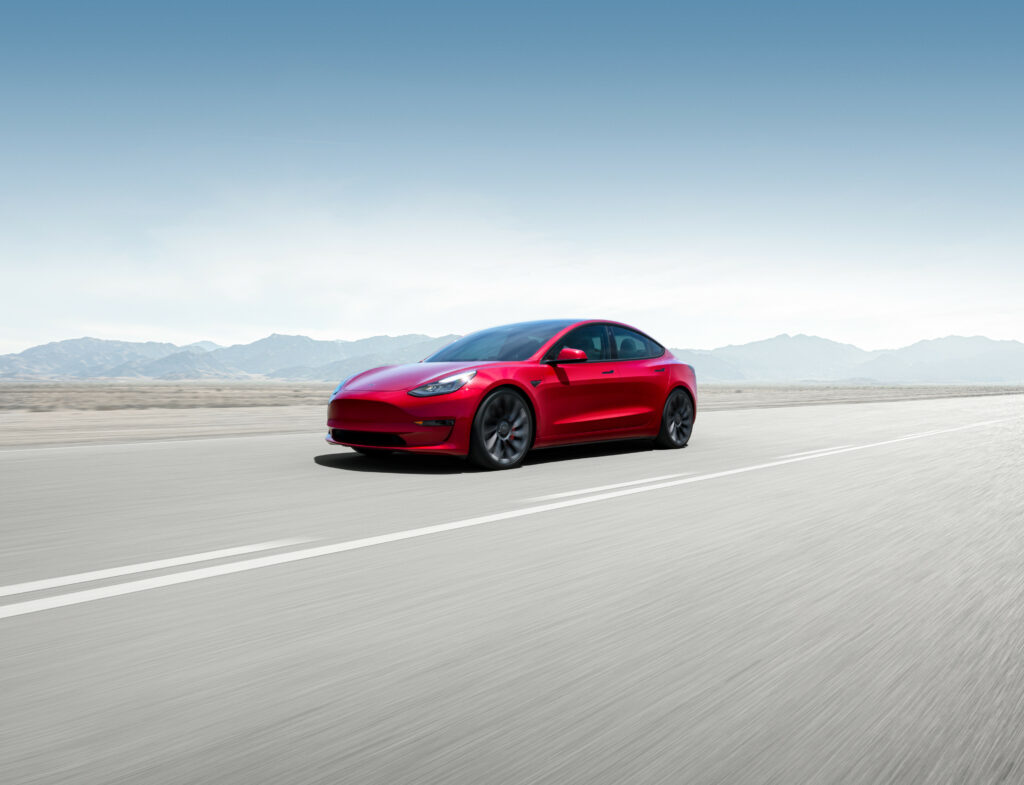 Tesla's electric powertrain warranty is split into two tiers.
The Tesla Model S (starting at $99,990) and Tesla Model X (starting at $114,990) have 8 year or 150,000 mile electric powertrain warranties. Battery capacity retention is guaranteed to be at least 70% under warranty.
The Tesla Model 3 Long Range and Performance and all Tesla Model Y's get an 8 year or 120,000 mile powertrain warranty.
The most affordable Tesla today is the Model 3 Rear-Wheel Drive, which gets an 8 year or 100,000 mile powertrain warranty.
Learn more about Tesla's battery warranty.
The Best Battery Warranty For Affordable Electric Cars
Hyundai and Kia (10 years or 100,000 miles)
For electric cars under $65,000, you can't beat Hyundai and Kia's 10 year/100,000 mile EV warranty. The Hyundai EV warranty covers batteries, motors and powertrain components. There's also the guarantee of at least 70% battery capacity retention. "While all electric-car batteries will experience degradation over time, ours will not degrade more than 70 percent of the original capacity during the warranty period."
Hyundai's warranty was a big consideration when I decided to purchase a 2022 Hyundai IONIQ 5 for my family. Learn more about the IONIQ 5, and the ups and downs of my own EV shopping experience.
Learn more about Hyundai's electric vehicle battery warranty. You can find Kia's EV warranty details here.
The Rest of the Gang: 8 year/100,000 Mile Battery and Powertrain Warranty
In 2023, it looks like the industry standard for EV manufacturer warranties is 8 years or 100,000 miles, whichever comes first. This manufacturer warranty applies to the following electric vehicles in 2023:
The Worst EV Battery Warranty in 2023
I'm surprised that GM is continuing to settle for last considering their much-publicized push to electrify their entire lineup quickly. The Chevrolet Bolt and GMC Hummer EV have 8 year/100,000 mile battery warranties with a notable catch. The battery retention portion of the warranty will replace the battery if it falls below 60% of the original capacity under coverage. See the full details here.
Get the most when you sell your car.
Compare and choose multiple offers in minutes: