In the ever-evolving landscape of the electric car market, Tesla has been known for frequently adjusting its prices. As we enter 2023, Tesla has already made its sixth price change, and this time it's a price cut. This is quite the contrast from the past two years, where Tesla prices rose significantly. However, since late 2022, Tesla has been dropping prices by up to 25%. In this article, we'll take a closer look at Tesla's latest price adjustment and see just how much the prices have dropped this time around.
The Model 3 Receives Another Price Cut, But Long Range AWD Remains To Be Seen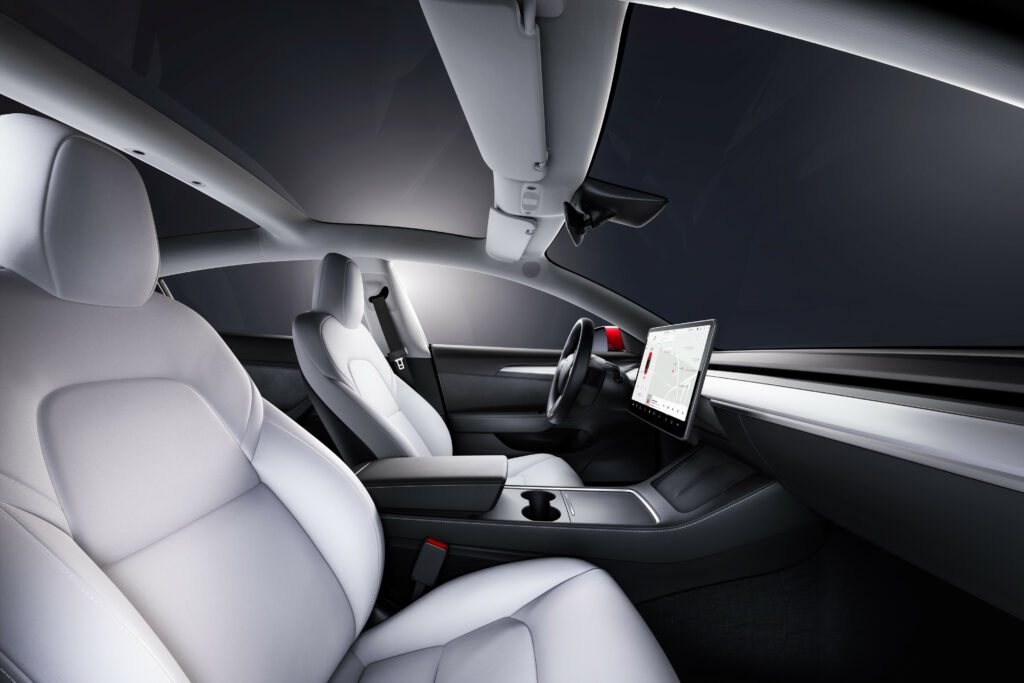 Tesla has made another price adjustment to their popular Model 3, marking the sixth price change of 2023. This time, the Rear-Wheel Drive (RWD) Model 3 has dropped from $42,990 to $41,990, making the lowest-priced Tesla even more affordable. The Model 3 Long Range remains unavailable for the time being, while the Model 3 Performance has been reduced to $52,990. However, it is worth noting that Tesla now advertises that the RWD Model 3 will lose half of the EV tax credit due to new battery sourcing rules. The battery supplier for the LFP batteries, CATL, is almost certainly the reason for the Model 3 losing half of the credit.
Here's the latest on the EV tax credit from the IRS.
Model Y Price Drops in 2023 – We're Back to Where We Were
A brand new configuration is now available. The Standard Range AWD Model Y is now on the menu! The Standard Range Model Y is EPA-rated for 279 miles, and starts at $49,990. You can only order it in the 5-seater configuration. What makes the Standard Range Model Y so special? It is the first Tesla to include the new 4680 battery cells. These batteries are more energy dense, and are currently produced in Austin, Texas. The interior of the Standard Range Model Y is identical to the higher trim options.
The best-selling EV in America, the Model Y Long Range AWD, is back down to $52,990. In early 2023, Tesla had increased the price for this spec by $2,000, but has now eliminated that price hike. We're back to where prices were several weeks ago.
The Model Y Performance received a price cut too, and is now down to $56,990.
Compare Model Y trim options, specs and prices at Tesla.com
Model S Price Drops Again…
The Model S sedan now starts at $84,990, a $5,000 cut from last month's price. The Model S is rated for up to 396 miles of range. The Model S and X both feature the controversial yoke steering wheel.
Model X Price Drop
The Model X starts at $94,990, also a $5,000 drop. The Model X is rated for up to 333 miles of range. It's the quickest SUV on the market (and third-row at that…), with a 0-60 mph time of just 2.5 seconds.
Tesla Prices as of Today
With and without the EV tax credit, here's where Tesla prices stand after the latest price cuts.
| | | | | | | |
| --- | --- | --- | --- | --- | --- | --- |
| | Model 3 SR | Model 3 LR | Model 3 Perf. | Model Y SR | Model Y LR | Model Y Perf. |
| Current Price | $41,990 | $48,990 | $52,990 | $49,990 | $52,990 | $56,990 |
| Eligible Credit | $3,750 | $7,500 | $7,500 | $7,500 | $7,500 | $7,500 |
| Price With Tax Credit | $38,240 | $41,490 | $45,490 | $42,490 | $45,490 | $49,490 |
Why Is Tesla Dropping Prices?
The automaker delivered 422,875 vehicles globally in the first quarter. That's a record for Q1 for Tesla, but it shows a slowed pace of growth. With the economy on shaky ground, many drivers are cutting back on discretionary spending. Yes, that includes your favorite Tesla. Throw in new federal guidance on the EV tax credit, and it starts to look like Tesla had more reasons to drop prices than not to.
We'll stay on top of the latest. Check out these other reader favorites:
The Best Electric Cars For Families
Top EV Models of 2023 Compared for Performance, Range, and Value