As of May 18, the national average gas price is an all-time record of $4.57 per gallon according to AAA. Just one month prior, gas prices crept above $4.00 a gallon nationally for the first time since 2008. What's different this time around? It looks like $4.00+ gas prices are going to stick around for a while. Here's what's driving gas prices up in 2022. It's complicated.
It's Not Just Summer Travel Season Driving Up Prices
Memorial Day is just around the corner, and demand forecasts are weighing heavily on oil prices. However, other factors are at play. This is the time of year when oil refineries slash gasoline production and pivot to making more jet fuel and diesel ahead of the summer travel season.
Over 10% of global oil demand is for jet fuel, and roughly 1 million barrels of oil are needed to fuel the world's aircraft daily. Following an unprecedented drop in flights in 2020, aviation has clawed back to nearly pre-pandemic levels. Top it off with the end to COVID lockdowns (outside of China), and the economy as a whole is more thirsty for oil than it has been in years. Of course, geopolitics have entered the picture, adding more complexity to the situation.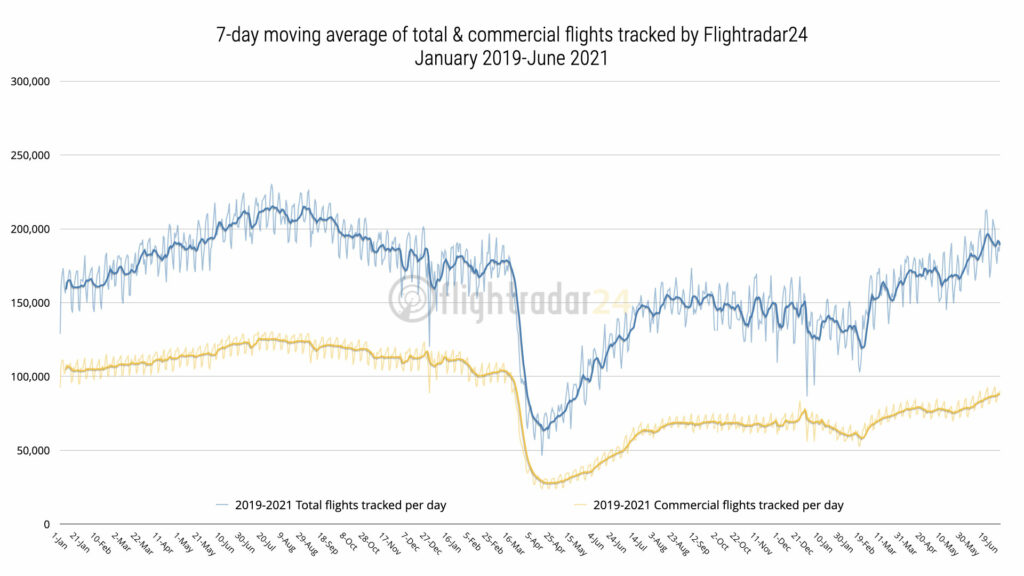 Is the War in Ukraine Raising Gas Prices?
Yes, the Russian invasion of Ukraine has been a significant contributor to the higher gas prices in 2022. Russia produces roughly 10% of global oil supply, with much of it going to European and Asian markets. Sanctions have hit Russia hard, and the oil sector is no exception. The Biden administration has ordered the release of one million barrels of oil per day from the U.S. strategic oil reserves in an effort to soften the rise in gas prices.
The White House characterized the release of oil from the strategic reserves as a bridge until output increases from American oil producers. Officials estimate that domestic production will grow by 1 million barrels per day this year and an additional 700,000 barrels daily in 2023.
Will Gas Prices Stay High?
An alarming prediction by JPMorgan analyst Natasha Kaneva is sending shivers down the spine of ICE drivers everywhere. This week, the average price for a gallon of gasoline hit $6.00 in California, the first time that has happened anywhere in U.S. history.
"There is a real risk the price could reach $6+ a gallon by August," Natasha Kaneva, head of global oil and commodities research at JPMorgan, told CNN.
"With expectations of strong driving demand…US retail price could surge another 37% by August," JPMorgan noted in a recent report on near future gas prices.
The big bank isn't the only one forecasting gas price doom. Economists at Kiplinger see elevated (and even record) gas prices dragging on into the future. "This intense volatility is likely to continue, but we expect WTI to stay above $100 for now, which means continued high fuel prices for consumers and businesses," noted Jim Patterson in Kiplinger's Energy Outlook.
Congress Debates Legislation to Limit Gas Prices
Can Congress really do anything to bring down record gas prices? Probably not, according to most analysts. Nevertheless, lawmakers have introduced House Bill 7688. HB 7688 would give the Federal Trade Commission the power to penalize oil companies if the government can prove they are inflating gas prices. The bill has little chance of getting enough support among lawmakers to pass. Why? The thinking goes that there's no tangible way that the proposed law could have a real effect at all.
CarEdge's Take
What makes high gas prices different this time around? It's the likelihood that they will stick around for a prolonged period of time. Electric vehicles continue to gain market share, but automotive supply shortages are greatly limiting how many EVs automakers can produce. If you've shopped around for an EV, you've likely encountered long wait lists and outrageous dealer markups. Here's how long you'll wait for every EV on the market.
What's the fix? If you're in the market for a new vehicle, consider prioritizing models with higher gas mileage. Even if you're needing an SUV or pickup truck, you'd be surprised with how variable fuel economy can be among competing models.
In my household, the GasBuddy app has saved us hundreds of dollars by helping us to find the cheapest gas in my area.
We'll continue to share resources as more information becomes available. Join the CarEdge Community, where the power of community really shines. From buying a new or used car to sharing ownership experiences and connecting with fellow car enthusiasts, the CarEdge Community is the fastest-growing automotive community today. We hope to see you there!
Get the most when you sell your car.
Compare and choose multiple offers in minutes: