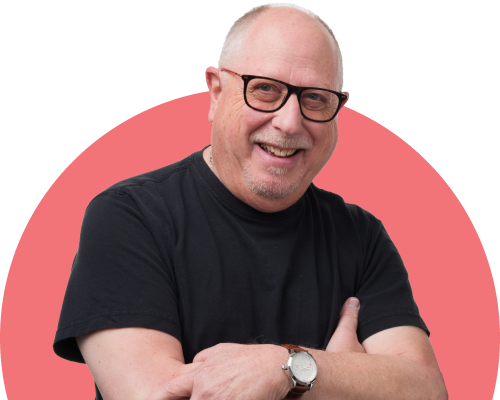 Save $1,000s when you buy a car:
Unlock the fair price to pay, get live help from experts, and access educational courses. 
Learn more!
CarEdge Extended Warranty Coverage Details
For California residents, view the CA MBI contract to read full terms and conditions
Compressor, condenser, evaporator, a/c clutch & coil, expansion valve, receiver drier, blower motor, and heater control valve.
Coverage is provided in the event of a failure to the Hybrid Drive Battery, Electric Drive Battery, or High Voltage Battery. Replacement may be made with a battery of like kind and quality with an energy capacity (kWh storage) level at or above that of the original battery prior to the failure. The amount of energy that these batteries can store will decrease with time and miles driven.
Master cylinder, power brake cylinder, vacuum assist booster, hydro boost, disc brake caliper, wheel cylinders and compensating valve. The following ABS Components are covered: Hydraulic control unit, electronic control processor, wheel speed sensors, hydraulic pump/motor assembly, pressure modulator valve, isolation dump valve, and accumulator.
In the event of a failure of the vehicle's Professionally Installed Charging Station, coverage will apply to the internal components of the Professionally Installed Charging Station. This benefit will cover up to a maximum of twenty‐five hundred dollars ($2,500.00) towards the repair of a covered of the Professionally Installed Charging Station.
Engine cooling fan and motor, fan clutch, serpentine belt tensioner, radiator, heater core, water pump, and thermostat.
Pinion bearings, side carrier bearings, ring and pinion gears, carrier assembly, thrust washers, axles, axle bearings, constant velocity joints, internal transaxle seal, and drive axle housing.
Global positioning system (GPS), instrument cluster, infrared systems, cruise control servo, proximity pass key and sensor, power antenna motor, 4WD encoder motor. Alternator, starter motor, front and rear wiper motors, voltage regulator, distributor, solenoids, manually operated switches, electronic level control compressor including its sensor and limiter valve, electronic fuelinjection sensors and injectors, electronic ignition module, ignition coils, power window motors/regulators, rear window heating elements, power mirror motors, power seat motors, and power lock actuators.
A note about electronics and LCD screen coverage
LCD screens may be covered, depending on the issue. If the screen was punctured or scratched, for example tampering or accidental damage, it's not covered.
But if your screen isn't functioning properly, the mechanic will take your dash apart to see if you need a new LCD screen. If you do, it's covered along with all computers and electronics. So, if other electronics stop working, like your radio, the repair is covered. But if it's damaged, such as when a radio knob is accidentally snapped off, it isn't.
Crankshaft and bearings, oil pump, fuel pump, diesel injection pump, internal timing gears or chain/belt, camshaft, camshaft bearings, valve lifters, rocker arm assemblies and push rods, valve guides, pistons and rings, wrist pins, connecting rods, motor mounts, and distributor drive gear.
Seals and gaskets coverage is included for covered components on Vehicles with less than one hundred twenty‐five thousand (125,000) miles at the contract purchase date.
Steering gear box, pump assembly, rack and pinion, pitman arm, idler arm, tie rod, control valves, and intermediate shafts.
Upper and lower control arms, control arm shafts and bearings or bushings, upper and lower ball joints, radius arm and bushings, torsion bars and mounts or bushings, stabilizer bars, links and bushings, struts, strut bearing plates, shock absorbers, spindle and spindle support, wheel bearings, and the following variable dampening suspension parts: compressor, control module, actuator, solenoid, height sensor, and mode selector switch.
Transfer Case & Transmission
Drive shaft/U joint, torque converter, and transmission mounts.
Factory installed turbocharger or supercharger, including housing, and all internal parts.
For full language see Section #8 on your contract ("What is Not Covered")
Normal wear and tear
Maintenance
Tires and wheels
Paint
The interior
Glass, rubber stripping, squeaks, and wind noises
Surcharges may apply in the following cases:
A business use surcharge if you use your vehicle to work for Uber, Lyft, delivery services or if your vehicle is in a business name
A lift surcharge if you have a lift kit that was professionally installed before you purchased the extended warranty
Business use vehicles and vehicles with lift kits are not eligible for terms greater than 100,000 miles
Does my vehicle need an inspection?
If your vehicle is outside of its original factory bumper-to-bumper warranty, you will need to submit a pre-purchase inspection report (PPI). Here is a form of what must be inspected. We encourage you to get an inspection completed by an independent third party, and not the seller of the vehicle.
If your vehicle is Certified Pre-Owned, you may submit a certification of inspection or proof of CPO in lieu of PPI.
The PPI documents pre-existing conditions. For example, if the PPI report shows a window isn't operating, it won't be covered since it's a pre-existing condition.
We have partnered with LemonSquad to help our customers obtain a PPI.
Convenient: Lemon Squad comes to your house
CarEdge members can receive 10% off with LemonSquad
When your vehicle isn't working properly, go to a certified service center and bring your policy with you so they can call in the claim.
Below is our recommendation on the steps you should take to make a claim:
First, go to a dealership, or AAA- or ASE- certified service center
Bring your policy with you to show to the service advisor
To determine the issue(s), a diagnostic assessment will be made and the info will be given to you and AUL
If the repair is covered, you'll only pay the deductible
If you cancel your CarEdge Extended Warranty, you will receive a prorated amount of your money back (based on either time or miles, whichever is greater). If you cancel within 60 days of purchase and no claims were made, you'll receive a full refund, less a $50 administrative fee.
COVERAGE YOU CAN TRUST
CarEdge Extended Warranty
Peace of mind without the markup.
Flexible terms & pricing.
Fresh insights updated daily, straight from the CarEdge auto experts.
Here's How to Negotiate an Extended Warranty to Save the MOST Money Possible (Role Play)
Car smarts. Right in your inbox.
Get the latest trends and money-saving strategies, once a week.
We began CarEdge as a father-son team with a shared vision:
Build knowledge, confidence, and trust at every stage of the vehicle buying and ownership journey for consumers.