The best new car deals are changing in 2023. Our team of CarEdge Coaches combines decades of experience in the automotive industry to help you, the consumer, buy a car without the hassle. That's why we create must-have resources that demystify car buying, and save you money. We surveyed our auto experts to find out which new cars have negotiable prices in 2023. The result is an up-to-date resource that will guide you through how to negotiate car prices in today's changing market.
You Have More Negotiating Power With These New Cars Today
Full-Size Trucks
CarEdge Coaches Justise, Mario and Phil all highlighted full-sized trucks as particularly negotiable in 2023. It's now common to see advertised discounts below MSRP for these models:
Ram 1500: negotiate up for 7% off MSRP
Ford F-150: negotiate up to 7% off MSRP
Chevrolet Silverado 1500: negotiate up to 5% off MSRP
Honda Ridgeline: negotiate up to 8% off MSRP
Mario noted that his data even shows the Toyota Tacoma TRD becoming negotiable in recent months, with some buyers he's helped driving one home for between $1,500 and $2,000 below MSRP.
Subaru
A year ago, could you imagine buying a brand-new Subaru WRX for $3,500 off of MSRP? In 2023, that's exactly what CarEdge Coach Mario has been able to help at least one Subaru lover achieve. Subaru suffered the worst of the inventory woes in late 2021 and the first half of 2022, but things are looking up. As Subaru dealer lots fill back up, it's becoming a buyer's market again.
CarEdge Coach Justise says that new Subarus can be negotiated to the invoice price at the very least, with many deals closing for under MSRP.
Use this free cheat sheet to guide you through negotiating car prices, or work with a 1:1 coach for guaranteed success.
Mazda
Mazda inventory is finally recovering, and that's great news for car buyers. "Now we are refilling inventory and performance is up," a Mazda executive told Automotive News recently. After treating its first EV like a joke with about 100 miles of range and slow charging, Mazda will "beef up" its EV goals slightly with a new plan. A dedicated battery-electric platform is now due to arrive in 2025.
In the meantime, you can score great deals on many Mazda models, depending on your local inventory.
CarEdge Coach Mario shared specific recommendations on how negotiable the most popular Mazda models are heading into spring:
Mazda CX-9 – negotiate 8% off MSRP
Mazda CX-5 – negotiate 6% off MSRP
Mazda CX-30 – negotiate 5% off MSRP
CarEdge Coaches note that these models all have particularly negotiable car prices, especially when you approach the deal with confidence and market knowledge. Find out more about how you can work with a coach to negotiate the best deal on your next vehicle.
The Least Negotiable New Cars Today
If you're determined to get a good deal on any of these new cars, we HIGHLY recommend working with a professional, experienced car buying coach. These are the toughest vehicles to negotiate, and why.
Most Electric Vehicles (With Some Notable Exceptions)
It's all about supply and demand. EVs are growing in popularity, but automakers (besides Tesla) are struggling to produce them. Why? Manufacturing EVs requires overhauling not only assembly lines, but automotive supply chains too.
Here's an example. The Hyundai IONIQ 5 made its debut as a 2022 model well over a year ago. It won the World Car of the Year award, 2022 EV of the Year from Car and Driver, SUV of the Year (2023) from MotorTrend, but despite all that, Hyundai only managed to ship 23,000 IONIQ 5s to the United States in all of 2022. On CarEdge Car Search, we see that fewer than 5,000 are listed for sale in America today, and about a tenth of those are the highly-acclaimed Limited trim.
Why the shortage? Hyundai cites battery supply chain struggles, and prioritizes the European market over North America. Here in the States, we get the EV leftovers, it seems.
Two out of three EV buyers choose Tesla. New Tesla models are never negotiable, but that's because Tesla sticks to a direct-to-consumer sales model. Tesla's recent price drops have thrown the used Tesla market into chaos. In fact, USED Teslas are some of the most negotiable car prices today. The effects are rippling through the EV industry, with even the Ford Mustang Mach-E dropping prices soon after, just a few months after raising them.
Check out this deep dive into negotiating new and used EV prices in 2023.
Hybrids
Gas prices have fallen, but we all know the drill. Eventually, gas prices will rise again. Besides, it's not like the national average is cheap by any means, so higher MPG means more money staying in your bank account. Hybrid vehicles remain in high demand, and that's being reflected in notoriously non-negotiable prices in 2023.
If you've tried to get a deal on a Toyota RAV4 prime or Honda CR-V Hybrid, you're familiar with the challenge.
Large SUVs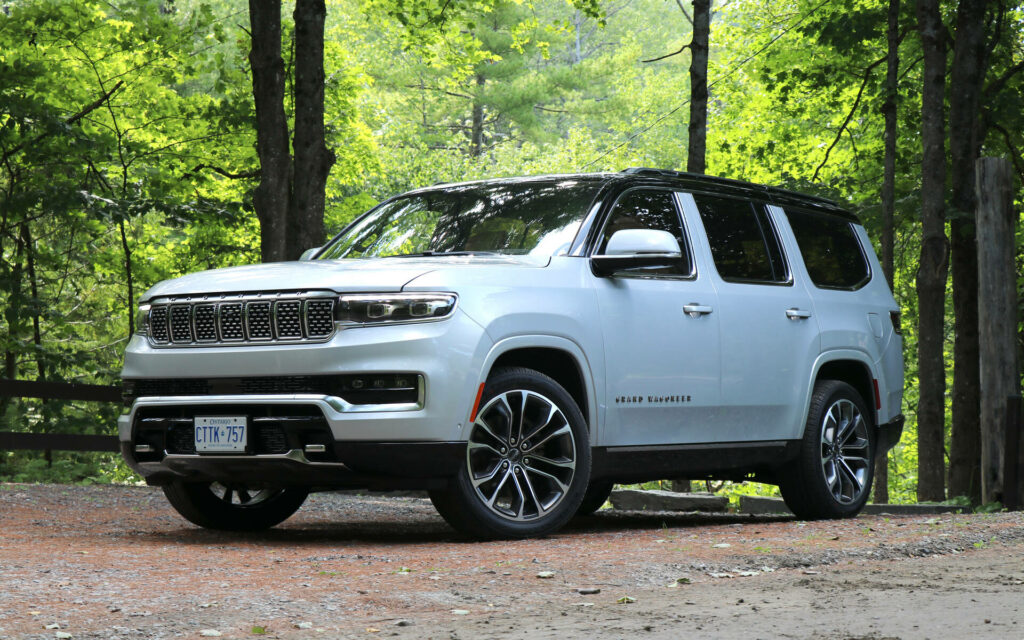 If you're in the market for a new full-sized SUV, don't expect to find good deals in the first half of 2023. Justise, a beloved CarEdge Coach who has saved hundreds of car buyers tens of thousands of dollars, says that he's noticed that these models are particularly tough to negotiate, at least on the new car market:
Cadillac Escalade
Jeep Grand Wagoneer
Chevrolet Suburban
Land Rover
Toyota Sienna
Oddly enough, large SUVs have been among the vehicle classes that have declined significantly in the USED car market. If you're in need of a larger SUV or van, we recommend at least taking a look at the pre-owned lots. Of course, never buy used without a pre-purchase inspection.
Don't Overlook the Cost of Ownership
When you're budgeting for a new car purchase, don't forget the other significant costs that accompany vehicle ownership. Here are some helpful resources to shed light on the total cost of ownership:
See all of our 100% free guides and rankings.
Don't Go In Blind: Negotiate Car Prices With Confidence
Whether you're thinking of buying new or used, always know the right price to pay. This is more important than ever as the market continues to change at a quicker pace. At CarEdge, we know that the best deal is the one you completely understand. Research is key to learning how to negotiate car prices effectively, and ultimately buying your car for the price you want.
The CarEdge Community is your one-stop shop for car buying advice and consumer empowerment. Join CarEdge for free to see what the hype is all about. Looking for more help with your deal? With the CarEdge Coach plan, you get 1:1 help from CarEdge Coaches, access to Premium Resources (like car dealer tools typically hidden from public view), Deal School, and CarEdge Reports featuring suggested offer, negotiation score, and recommendations for EVERY vehicle listing.
We're real people helping drivers save real money every day. We hope to see you there.