Update: We've got new comparisons fresh off the press! Consumer Reports just released their 2023 Car Brand Reliability rankings. Enjoy the fresh data below!
Have you ever found yourself pleasantly surprised upon discovering that a certain car brand far exceeds your expectations? Maybe it was the first time you saw the redesigned Kia Sportage, or perhaps it was the new Honda Accord. This year, some names on the list of the top 10 most reliable car brands might just raise your eyebrows!
Consumer Reports' Annual Reliability Rankings
Every year, Consumer Reports asks its members about problems they've had with their vehicles in the previous 12 months. With data from over 300,000 vehicles that addresses 17 common trouble areas, CR's reliability ratings are the best in the industry. The result of their testing and surveys is a rating system that assigns scores to brands and specific models.
These are the top 10 of the most reliable car brands and their overall scores, as ranked by Consumer Reports. Surprise, surprise! Toyota and Lexus top the charts. Chances are you didn't expect to see the likes of BMW, Kia, and MINI on this list!
#1 Lexus – 79
#2 Toyota – 72
#3 Mini – 71
#4 Acura – 70
#5 Honda – 70
#6 Subaru – 69
#7 Mazda – 67
#8 Porsche – 66
#9 BMW – 64
#10 Kia – 61
Lexus, MINI, Acura, Audi, Subaru, and Porsche all moved up in this year's top 10 rankings. Toyota and Mazda moved down, while Audi and Lincoln were knocked off of the list. Honda held steady at the #5 spot. 
Here's how the other major car brands scored in Consumer Reports' testing.
#11 Hyundai – 56
#12 Buick – 55
#13 Infiniti – 53
#14 Tesla – 48
#15 Ram – 46
#16 Cadillac – 45
#17 Nissan – 45
#18 Genesis – 44
#19 Audi – 43
#20 Chevrolet – 43
#21 Dodge – 42
#22 Ford – 40
#23 Lincoln – 38
#24 GMC – 36
#25 Volvo – 28
#26 Jeep – 26
#27 Volkswagen – 26
#28 Rivian – 24
#29 Mercedes-Benz – 23
#30 Chrysler – 18
The bottom half shouldn't be a surprise. In fact it, resembles the list of automakers with the most recalls in 2023:
Ford – 50 recalls
Chrysler – 43 recalls
BMW – 26 recalls
Mercedes-Benz – 24 recalls
Nissan – 20 recalls
General Motors – 20 recalls
See the complete list of NHTSA automaker recalls, and check your vehicle's VIN number for recalls.
Trucks and EVs Trail in Reliability
Here's how each mainstream vehicle segment averages in terms of reliability, according to testing and surveys conducted by Consumer Reports.
Cars: Sedans, hatchbacks, and coupes are most reliable with an average reliability score of 57.
SUVs: Following closely are SUVs with a respectable average score of 50.
Minivans: With a score of 45, minivans occupy the middle ground in reliability.
Trucks: The category sees a dip with an average score of 41, signaling room for improvement.
Interestingly, domestic brands defy trends with their SUVs and pickups outscoring their car counterparts.
Reliability by Powertrain
Hybrid vehicles were found to have the best reliability among powertrain types. Consumer Reports found that, on average, hybrid vehicles have 26% fewer problems than gas vehicles. Fully-electric vehicles had 79% MORE problems, and plug-in hybrids scored the worst by far with 146% more problems than gas vehicles.
As a category, electric cars scored 44, and electric SUVs earned a score of 43 across the growing segment. Full-sized electric pickup trucks make up the least reliable category, with an average reliability score of 30.
While reliability is a crucial factor in choosing your next vehicle, it's essential to consider other elements. Factors like fuel efficiency, comfort, safety features, and the car's total cost of ownership play significant roles in your decision-making process. Each driver has unique needs and preferences, and finding the perfect balance of these elements is key to enjoying your purchase for years to come.
See CarEdge cost of ownership rankings here.
Free Car Buying Help Is Here!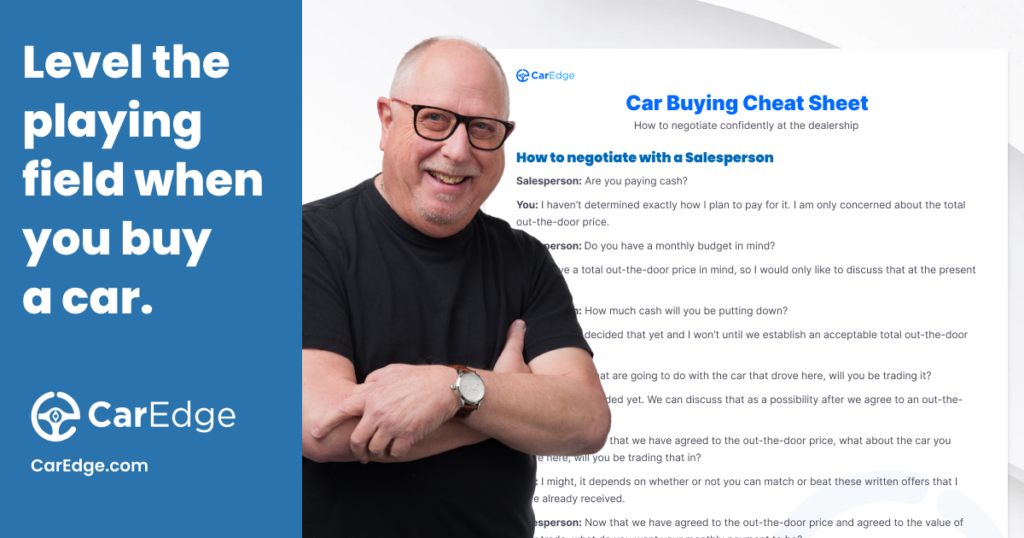 Ready to outsmart the dealerships? Download your 100% free car buying cheat sheets today. From negotiating a deal to leasing a car the smart way, it's all available for instant download. Get your cheat sheets today!