(Updated June 2022) A recent survey says that 23% of American drivers say they're considering an EV for their next vehicle purchase. Some are looking to save on fuel, and others are trying to reduce their carbon footprint. Many are turning to the Tesla Model 3, the most affordable Tesla available today. This sporty sedan is receiving some upgrades for the 2022 'model year.' Tesla doesn't follow the traditional model year cycle, but they've shared some immediate updates for their base model and long range sedans. We'll cover how much the Model 3 costs, performance and specs, and just how long you'll wait to take delivery in 2022.
Out With the Standard Range Plus, in With the Rear-Wheel Drive Model 3
Tesla has decided to rename the Standard Range Plus base version of the Model 3 the 'Rear-Wheel Drive' variant. Perhaps calling something 'standard' just wasn't on-brand for the luxury automaker. This base trim has received some 2022 upgrades, most notably an increase in range from 262 miles to 272 miles on a charge with the included 18" aero wheels. If you add the 19" sport wheels, the range drops to 267 miles. Tesla has announced that it's moving all base trims to new battery chemistry. The new lithium iron phosphate (LFP) batteries will allow the car to repeatedly charge to 100% without risking as much harm to the life of the battery. New battery tech could be partially responsible for the range upgrade we're seeing.
The Rear-Wheel Drive Model 3 is powered by a single electric motor that produces 296 hp and 277 pound-feet of torque. Tesla has actually increased the 0-60 time for 2022, raising it to 5.8 seconds for the RWD trim. This software-limited acceleration could also contribute to the quoted higher range. At a Tesla Supercharger or other fast charger, its 60 kWh battery pack can accept up to 170 kW when nearly empty. In the real world, that means charging from 10-80% (adding 190 miles of range) takes about 26 minutes.
The 2022 Tesla Model 3 Rear-Wheel Drive now sells for a notoriously non-negotiable $46,990, plus the $1,200 destination and doc fee. So the cheapest Tesla is now $48,190. Just a year ago, it was $38,190.
This Interior Is For Techie Minimalists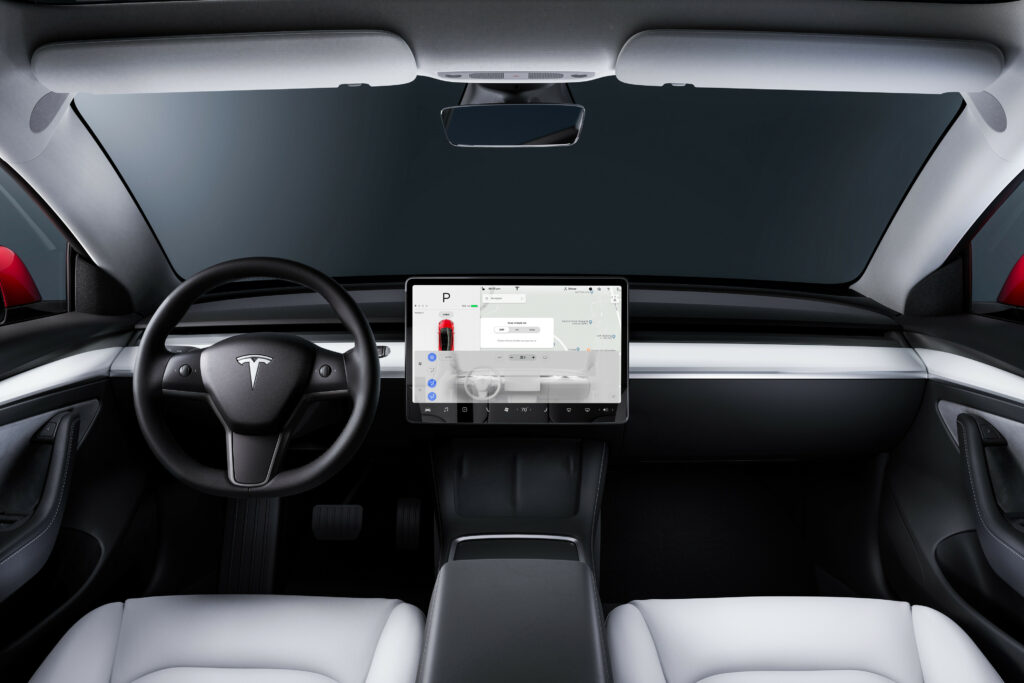 The Model 3's interior features are typical Tesla, and the 2022 upgrades eliminate a few differences between the Long Range and base Rear-Wheel Drive trims. RWD now comes with a heated steering wheel and heated front and rear seats (if there's enough chips for that!). This means that reduced audio quality is the main difference that will stand out between the interiors of the two. The RWD Model 3 includes the 15 inch horizontal touchscreen that Tesla is known for. Everything from your speedometer to Netflix and arcade games can be found on there, but Tesla's Premium Connectivity package (remote wifi) is an additional $10/month. There's no Apple CarPlay or Android Auto though.
All Model 3 trims come with 23 cubic feet of storage, with 15 cubic feet of space in the trunk alone. The seating area includes 97 cubic feet of total passenger space, which is quite good for a mid-size sedan. And then there's that glass roof, which creates the illusion of even more interior room, but can be a pain since there's no retractable sunshade. Black vegan leather comes standard, and white seats can be added for $1,000. Every exterior color except white and midnight silver will set you back between $1,000 – $2,000 more.
The All-Wheel Drive Long Range Model 3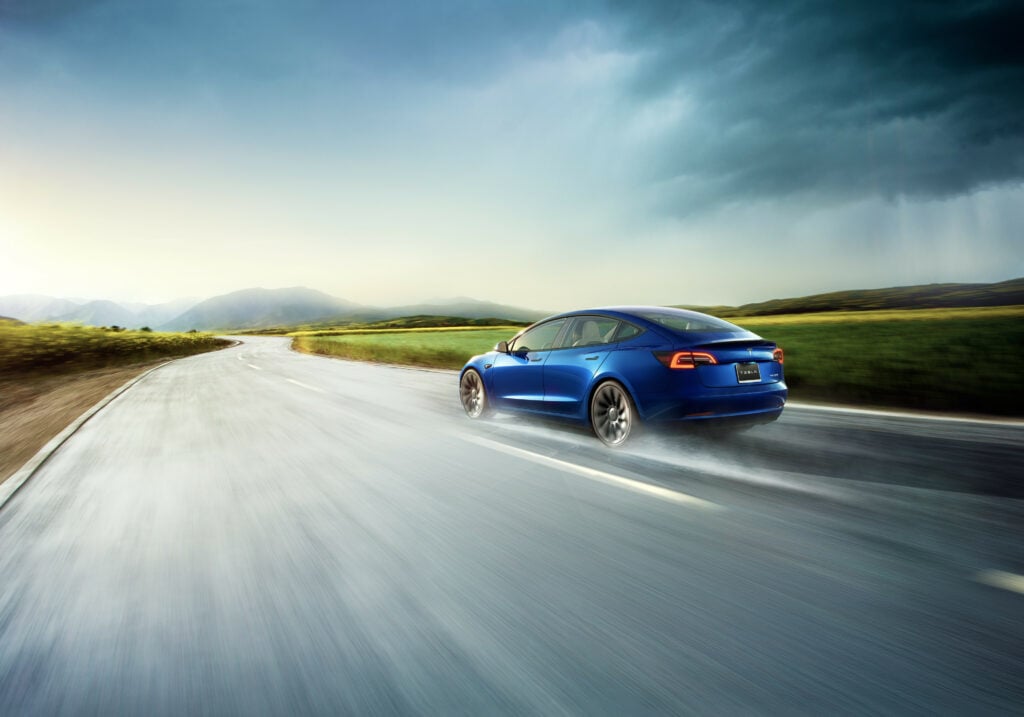 The mid-level spec for the Model 3 is the all-wheel drive Long Range variant, which now has an MSRP of $57,990, and $59,190 with destination charges. With taxes and fees, a Model 3 Long Range will cost over $63,000 in 2022, with exact pricing depending on state sales tax.
That's quite the hefty price tag, so what do you get for that kind of money? If range is your top concern, the Model 3 Long Range offers a solution with 358 miles of EPA-rated range, up from 353. Supreme efficiency and a 80 kWh battery pack gives the Long Range Model 3 one of the highest range ratings in today's EV market. Electric all-wheel drive powertrains feature two motors, one powering each axle. If one motor were to ever stop working, electric all-wheel drive vehicles could continue the journey with the power of the remaining motor. Dual-motor power brings the AWD Model 3 to 60 mph in just 4.2 seconds. The AWD powertrain is excellent, but the 5.5 inch ground clearance will prevent most off-roading.
The Model 3 Long Range offers a few other upgrades over the RWD version. The Long Range can accept a 250 kW charge rate, which cuts charging time from 0-80% down to 32 minutes. Premium audio supplies 14 speakers, 1 subwoofer, 2 amps, and immersive sound. LED fog lamps are included.
The Model 3 Performance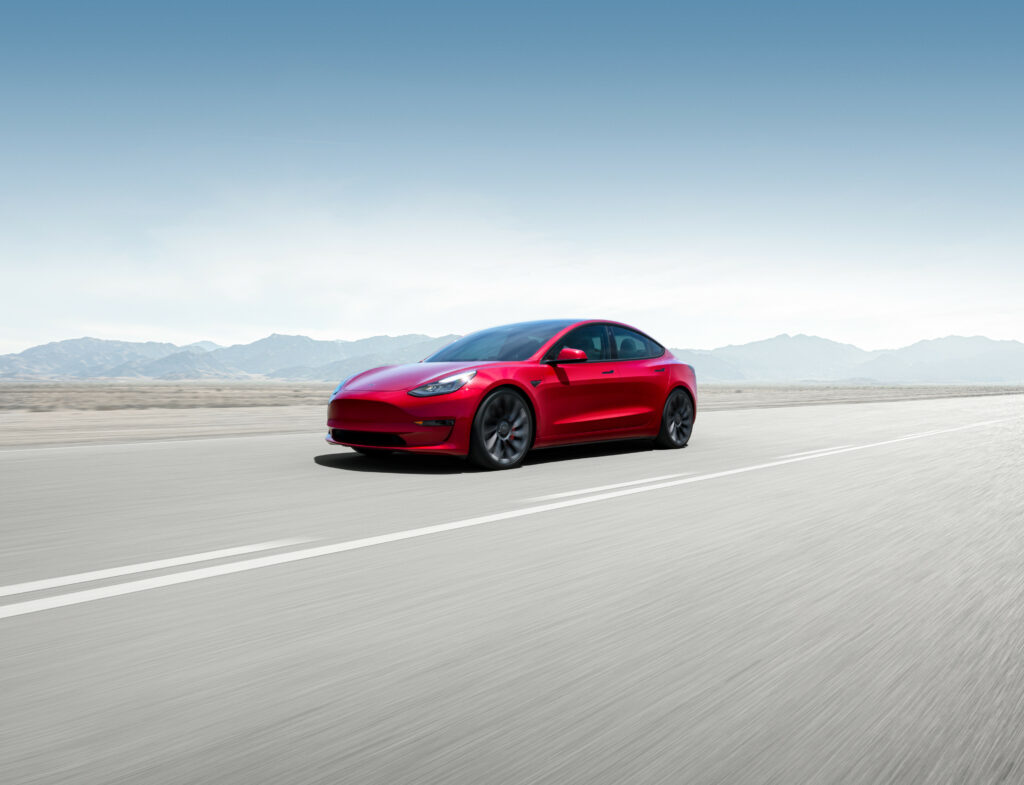 The track-minded Model 3 Performance's 450 horsepower and 471 lb-ft of torque propel it to 60 mph in just 3.1 seconds. The extra power chops the range down to a still-respectable 315 miles. Pricing for the Model 3 Performance starts at $61,190. Tesla has not yet announced any 2022 updates for the Performance version.
Autopilot and Full Self-Driving in the 2022 Tesla Model 3
Autopilot (essentially adaptive cruise control + lane centering) is standard with all Tesla's. The beta version of Full Self-Driving (FSD) can be added to any Tesla for an additional $12,000. It's important to note that FSD is far from perfect, and it requires driver attention at all times. Some early access FSD testers say that it demands even more attention than regular driving for the time being. Tesla employs cameras for its autonomous driving, whereas most automakers use some combination of radar and camera inputs. All Tesla's receive over-the-air updates, so FSD and other tech features are subject to change.
Incentives May Return, but Don't Bet on It
Tesla prices have increased across the board in 2021. Three factors seem to be at play that are contributing to this. First, the elephant in the room: chips. The chip shortage is affecting multiple components in electric vehicles. Tesla seems to have fared better than most with regards to semiconductor supply, but at a cost. Next, there's demand. Following record-breaking sales in every quarter of 2021, demand continues to outpace supply. Will Tesla buyers pay $10,000 more for a Model 3? If wait times are any indication, it seems like they are. On top of demand from the 'little guys', Hertz just ordered at least 100,000 Model 3's.
Finally, there's the likelihood of federal incentives once again applying to Tesla vehicles. It's been years since Tesla last qualified for the $7,500 federal tax credit for EVs. Automakers are eligible until they sell 200,000 EVs, a milestone Tesla reached in 2017. With ongoing debate in congress, revisions to the EV federal tax credit are far from certain.
The 2022 Tesla Model 3: One of the Best, but It Ain't Cheap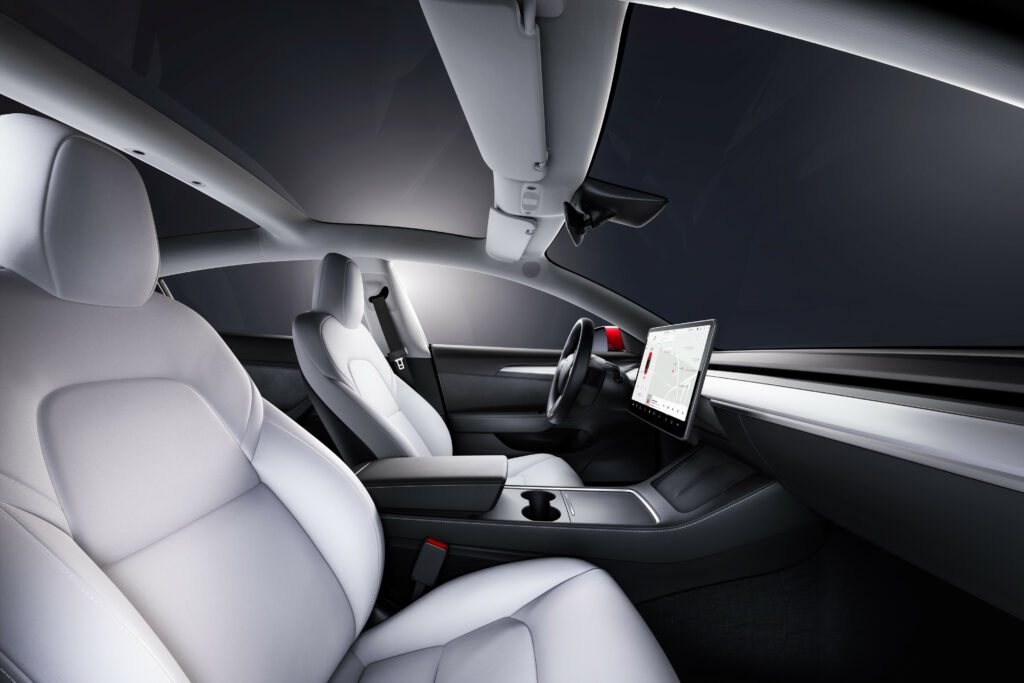 For car buyers looking to go electric, the Model 3 offers a sporty, minimalist design for those hoping to avoid range anxiety. This is an EV made for road tripping. Tesla's Supercharger network, over-the-air updates and critically-acclaimed Full Self-Driving are just some of the reasons this electric sedan has been America's top-seller for three years. Tesla updates are one heck of a moving target, as multiple updates are transmitted to cars every year via over-the-air updates. We'll keep you updated with what you need to know at CarEdge. The EV space is getting crowded quickly, and the competition has its sights set on Tesla. What do you think? How much longer will the Model 3 remain king of the EVs?
Get the most when you sell your car.
Compare and choose multiple offers in minutes: