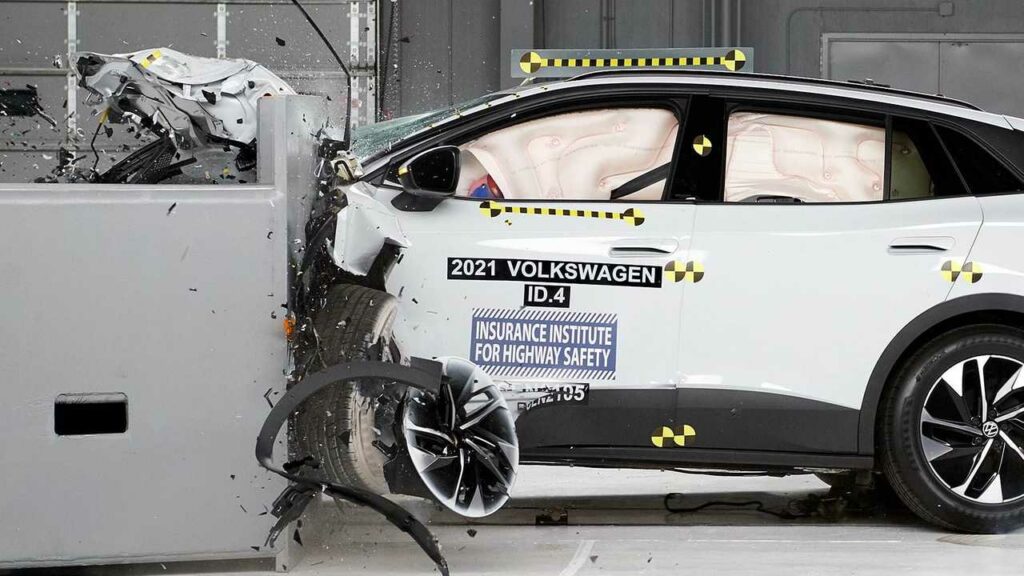 Update 3/8/22: As the Ukraine crisis continues, automakers continue to see impacts. The possibility of a looming raw material shortages is beginning to weigh on semiconductor chip production forecasts, with the real possibility of an even worse chip shortage on the horizon. Metals used in everything from vehicle frames to catalytic converters are soaring to record prices due to the importance of Russia in the global supply. More on the latest developments below.
The ongoing crisis in Eastern Europe is affecting global automakers more than expected. As the conflict drags on into March, automotive suppliers in Russia and Ukraine are experiencing severe disruptions. Logistical nightmares are tumbling out of control as airspace restrictions are enforced. Now, cyberattacks are adding insult to injury. Here's every automaker impacted by the conflict in Ukraine.
Supply Chain Constraints
Transport between Europe and countries home to Asian auto manufacturers is facing unprecedented disruption as air space restrictions over Eastern Europe halt 20% of the world's air cargo. In retaliation to bans imposed on Russia, Russia has reciprocated by banning European carriers from entering Russian airspace, which stretches 5,600 miles from Europe to East Asia. There have also been reports of Russian-based cargo ships being refused refueling at various ports in protest to the invasion of Ukraine.
Furthermore, automotive parts manufacturers located in Ukraine are shuttered, and those in Russia are subject to the effects of sanctions.
Metal Prices Surge to Records
Raw materials used in the manufacturing of vehicle frames and electric vehicle batteries are soaring to record highs. Aluminum, palladium, platinum and nickel are most immediately impacted by the Ukraine-Russia conflict. About 40% of the world's palladium is sourced from Russia. Palladium is used in catalytic converter production. Automotive News reports that auto industry suppliers are well aware of the impending impacts on manufacturing.
"When it comes to metals, Russia companies are major suppliers to Germany. In 2020, they accounted for 44 percent of Germany's nickel imports, 41 percent of its titanium, a third of its iron, and 18 percent of its palladium.
With production of 108 million tons last year, Russia is the world's fifth-largest producer of iron ore, according to Credit Suisse, supplying European steelmakers who now face higher prices and possible difficulties procuring the metal."
Palladium now sits at $3,440 an ounce, 60% above where it was two months ago. Automotive-grade aluminum also hit a record high on March 7. Nickel is at a 15-year high.
Neptune Global chief executive Chris Blasi said that someone will bear the brunt of the record prices and shortage. "There is no other option beyond palladium and platinum for catalytic converters, and you cannot build a car without a catalytic converter," Blasi said.
Neon Shortages?
Around 70% of the neon used by automotive industry suppliers is sourced from raw materials in Ukraine. Neon is used in the lasers that are critical to the production of semiconductor chips. The ongoing chip shortage may become even worse if the Russia conflict extends beyond a few months. For now, chip makers are relying on existing supplies. Automotive News detailed the neon supply concerns to keep an eye on here.
Cyberattacks
Although many policy and conflict experts expected worse by now, cyberattacks have disrupted automakers in the past week, causing some plants to briefly close. The automakers themselves are not the only ones at risk. Suppliers critical to the vast automotive supply chain have been hit with cyberattacks, and the result has been felt in recent days.
Automakers Impacted by the Ukraine-Russia Conflict
Audi
Volkswagen Group, the parent company of Audi, sources a large portion of its wire harnesses from a Ukrainian supplier. Audi announced production cuts that result from these supply chain difficulties. VW Group brands are among the many who have stopped exports to the Russian market.
BMW
The critical wire harnesses that BMW uses for its vehicle production are sourced from suppliers in Western Ukraine. The closure of the suppliers and the associated supply chain bottlenecks have now caused production cuts at BMW's German plants. BMW also halted production at a factory in Kaliningrad, a Russian exclave situated between Poland and Lithuania. BMW has also suspended vehicle exports to the country.
Ford
On March 2, Ford announced a production stop at the Ford Sollers production facility, in which it maintains a 50% stake in partnership with Russian automaker Sollers.
Ford has a 50% stake in three Russian automotive plants. Ford Sollers is the Russian joint venture between Sollers of Russia and Ford. Most of the production at Ford Sollers is for the Ford Transit and similar commercial vehicles. A company spokesperson said that employee safety is their priority, and that effects of sanctions and supply chain disruptions are being assessed.
General Motors
GM says they are fortunate to have limited supply chain risks as a result of the Ukraine conflict. Still, they are stopping exports to Russia. The move is unlikely to have major impacts for GM, as they sell less than 3,000 vehicles in Russia annually. GM ended production in Russia seven years ago.
Honda
On March 2, Honda joined other automakers in pausing sales and exports to Russia. Volvo was the first to make the move.
Hyundai
Interfax News reported that a Russian Hyundai official announced the suspension of output at its plant in St. Petersburg. On March 4, the automaker cited supply issues in its decision to prolong the plant closure. Hyundai is a major force in Russia, selling over 10,000 vehicles per month on average (12% market share).
Jaguar Land Rover
The UK automaker announced that it is ceasing shipments of vehicles to Russia, effective immediately. Last year, Jaguar Land Rover sold 6,900 vehicles in Russia. A spokesperson said Jaguar Land Rover's priority was "the wellbeing of our entire workforce and their families, as well as those within our extended network". The statement went on to cite global supply chains and sanctions. "The current global context also presents us with trading challenges, so we are pausing the delivery of vehicles into the Russian market and continually monitoring the situation on behalf of our global customer base."
Magna
Global auto manufacturer Magna announced the closure of its six Russian plants on March 7, citing "the unfortunate situation in Ukraine." Magna Spokeswoman Tracy Fuerst shared the company's support for the Ukrainian people. "Although we don't have facilities in Ukraine, we have the privilege of working with thousands of Ukrainian colleagues in our Magna operations around the world as well as those from Russia who share the same values of human rights, diversity and inclusion," Fuerst said. The Canada-based automotive supplier builds parts and entire vehicles for brands ranging from Toyota to Mercedes-Benz.
Mercedes
Mercedes-Benz sources multiple components from suppliers in Ukraine. Mercedes-Benz will reduce production at some European plants this week due to supply shortages. Mercedes sources many components from suppliers in Ukraine. Production shifts will see cuts, but the automaker does not expect to fully stop production outside of Russia. Mercedes is halting production at its Russian plant and pausing the export of passenger cars and vans to the country. They cite sanctions as the cause of the move.
Mitsubishi
Following Volvo's lead, Mitsubishi announced that it will halt production and sales of their vehicles in Russia, effective March 1st. Mitsubishi has 2.2% market share in Russia.
Stellantis
Stellantis established a task force to identify disruptions from the ongoing conflict. Stellantis CEO Carlos Tavares said that the automaker has 71 employees in Ukraine. They are ensuring compliance with the rapidly-evolving sanctions in place.
Stellantis, the result of a merger between Fiat Chrysler and Peugeot, produces and sells the Peugeot, Citroёn, Opel, Jeep, Fiat brands in Russia. In January, Stellantis announced that they will begin exporting Russian-made commercial vehicles to Western Europe. The latest developments will likely put a hold on their plans. In 2021, Stellantis brands had just 1% market share in Russia.
Toyota
On March 2, Toyota announced an indefinite pause in production at its Russian factory. Toyota produces about 80,000 vehicles at its St. Petersburg plant. They are also pausing imports into Russia.
All 14 domestic factories were closed on February 28 after critical supplier Kojima was taken down by a cyberattack that included a threatening message. The supplier was hit with a virus soon after Japan's government announced support for Ukraine.
Toyota announced that it would resume production at all facilities in Japan the following day. Kojima was unable to operate, and Toyota said they do not stockpile the parts made by the supplier. Toyota relies on 60,000 suppliers, an immense vulnerability that Toyota is surely rethinking.
Volkswagen Group
Volkswagen Group, which includes Audi, Bentley, Cupra, Porsche, Lamborghini, Skoda, SEAT and Volkswagen, continues to face supply chain constraints. VW branded vehicles are produced using wire harnesses sourced in Ukraine. As reserve supplies run low, more production cuts are possible. Production of Volkswagen's electric vehicles is halted because of supply chain disruptions. The Volkswagen ID.4, ID.3 and new ID.5 electric vehicles are especially affected.
On Thursday March 3, Volkswagen said it is suspending its Russian business until further notice. No cars from VW Group brands will be exported to Russia. VW delivered 216,000 cars in Russia in 2021, about 2.4% of Volkswagen Group's global vehicle sales.
As supply chain vulnerabilities surface, VW says it will idle the massive Wolfsburg plant. The VW Zwickau and Dresden plants are also closed for the week. Prior to the Ukraine-Russia disruptions, there was already a 6-12 month wait for buyers ordering a Volkswagen ID.4 in North America.
Volvo
On February 28, Volvo became the first automaker to cease shipments of new vehicles to Russia. The Swedish automaker (owned by Geeley of China) cited their desire to avoid possible conflicts with the rapidly changing sanctions being imposed on Russia by the European Union, United States, and allies. Volvo sold 9,000 cars in Russia in 2021.
The Chip Shortage Remains
The Russia-Ukraine conflict adds a new dimension to the production delays and supply chain disruptions that have been dragging on for well over a year. The latest chip shortage forecasts show a delayed recovery, despite earlier optimism. So far in 2022, AutoForecast Solutions has increased their projection of vehicles lost in production due to the chip shortage by 63%, from 767,700 to 1,253,100.
Severe sanctions on Russia and instability in Ukraine may persist far longer than originally expected. Now that cyber security vulnerabilities are being targeted, sporadic production halts are becoming the new normal. Automakers impacted by the Ukraine conflict are in for prolonged uncertainty. Automakers may be entering a period of disruption being the new normal, even as the chip shortage will eventually wind down.
Get the most when you sell your car.
Compare and choose multiple offers in minutes: