One third of American drivers are seriously considering going electric as generous tax credits, fuel savings and reduced emissions lure the masses towards EVs. My own household made the switch in early 2022, and we're never going back to ICE. In hopes of adding clarity to the current EV market, we've created this resource to share what we think are the BEST electric cars, trucks and SUVs in 2023. We've also shared what we think are the worst.
The Best Electric Cars in 2023
These models are stand-outs for their value. Range, charging speed and available features are given priority over performance in our analysis.
2023 Tesla Model 3 Rear-Wheel Drive
Price: $41,990
Range: 272 miles
Fast charging (adding 200 miles in 20-30 minutes)
Why it's great: The Tesla Supercharger network makes cross country travel hassle-free. Tesla charges are very reliable, and with 1,500 locations in all 50 states, finding one is rarely an issue.
Plus, the price you see on Tesla's online configurator is the price you pay (before taxes and required fees, of course). While legacy automakers continue to struggle with out-of-control dealer markups, Tesla and other direct-to-consumer EV makers have the upperhand on pricing.
See pre-owned Tesla inventory near you, or configure a new Tesla at Tesla.com
2023 Tesla Model Y Long Range
Price: $52,990+
Range: 330 miles
Fast charging (adding 200 miles in 20-30 minutes)
Why it's great: The Model Y is the larger, more family-oriented version of the Model 3. Last year, the Model Y overtook the 3 as the best-selling EV in America. Although it is the most expensive model on this list, if you can afford it, the ease of public charging, great range, spacious interior and exhilarating performance all make this the sweet spot for many buyers. Plus, there are no dealer markups.
But wait, there's more. Both the Model Y and Model 3 are available for delivery soon after placing an order. Tesla wait times are between one and three months as of late 2022. That's about as good as it gets in today's EV market.
Should you ever decide to sell, both of these Teslas have amazing resale value.
See pre-owned Tesla inventory near you, or configure a new Tesla at Tesla.com
Check out this resource: The Best Electric Vehicles Under $50,000
2023 Hyundai IONIQ 5 SEL (Rear-Wheel Drive)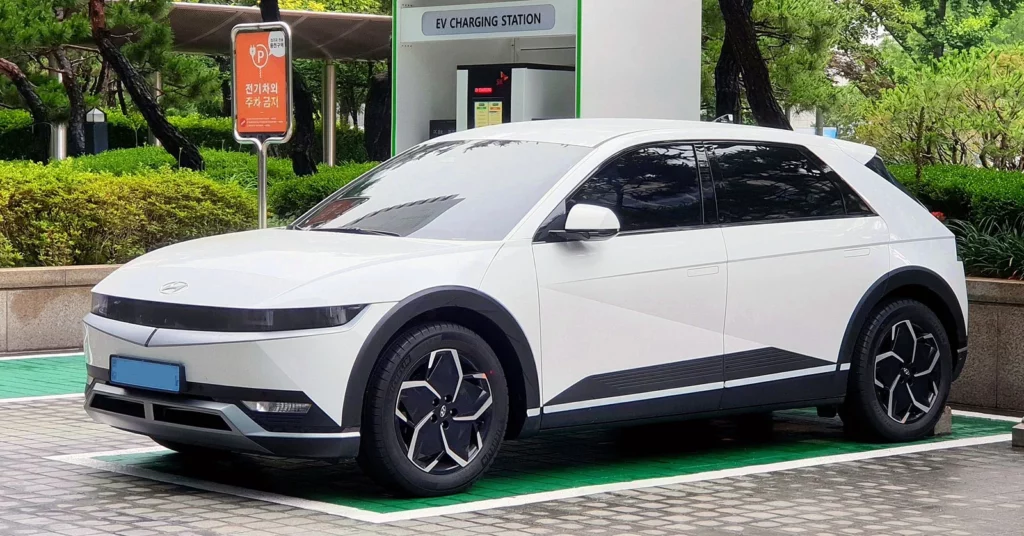 Price: $46,250 (dealer markups are common but negotiable)
Range: 303 miles
Fast charging: Add 200 miles of range in 20 minutes
Why it's great: The 2023 IONIQ 5, Kia EV6, and Genesis GV60 are the first models powered by Hyundai Motor Group's Electric Global Modular Platform. This is next-gen 800-Volt architecture at (relatively) affordable prices, and that's awesome.
Plus, the IONIQ 5 is spacious, and looks really cool. Sadly, Hyundai has had a very difficult time scaling up production due to supply chain constraints, so expect to either wait for at least six months, or battle outrageous dealer markups to get your hands on a rare allocation.
I love my IONIQ 5. Here's a review of my ownership experience so far.
See Hyundai IONIQ 5 inventory near you.
2023 Kia EV6 Wind (Rear-Wheel Drive)
Price: $49,795 (dealer markups are common but negotiable)
Range: 310 miles
Fast charging: Add 200 miles of range in 20 minutes
Why it's great: Kia's version of the IONIQ 5 looks completely different, with very similar specs. That's because both models share the e-GMP platform with great range and even better charging.
The 2023 EV6 has slightly more availability than the IONIQ 5 right now. For the 2023 model year, Kia decided to drop the "Light" base model, kicking the entry-level price all the way up to nearly $50,000.
As always, I recommend everyone take a test drive before dismissing EVs. They're quiet, efficient and fun. The EV6 would be a great one to take for a spin.
See Kia EV6 inventory near you.
Here's every electric truck's pricing and range.
2023 Volkswagen ID.4 Pro (Rear-Wheel Drive)
Price: $42,495
Range: 275 miles
Fast charging: Add 190 miles of range in 28 minutes
Why it's great: The VW ID.4 is now made in America at Volswagen's Chattanooga, Tennessee factory. That means it will qualify for the revised EV tax credit (up to $7,500), as long as your VIN confirms that it is an American-made ID.4. I was impressed during my test drive of the ID.4. It rides like a luxury crossover, and has plenty of acceleration when you need it. However, it's definitely the least sporty of this bunch, but it's also the least expensive.
Now made in America, there is also a new cheaper option starting at $37,495. However, with public charging infrastructure slow to build out, the expected 208 miles of range is not enough for us to confidently recommend it to anyone but those who expect to stick around urban areas 95% of the time. The ID.4 Pro, on the other hand, is exceptional value with the EV tax credit.
See Volkswagen ID.4 inventory near you.
The Worst Electric Cars in 2023
2023 GMC Hummer EV
Price: $90,000-120,000 (before markups of up to $100,000)
Range: 329 miles
Why it's horrible: Where do we start? The Hummer EV costs $100 to charge (because it has a MASSIVE 212 kilowatt-hour battery pack), weighs 9000 pounds (that's 2x the weight of the typical F-150), and is horrible for the environment. If you're looking to go green with your EV purchase, this isn't it. It's also very expensive, but that's less surprising these days.
At auction, we've seen many Hummer EVs selling for over $200,000. No thanks.
2023 Mazda MX30
Price: $34,000
Range: 100 miles
Why it's horrible: If you're considering the Mazda MX-30, send me an email at justin@CarEdge.com. I'd like to talk you out of it. I have nothing against Mazda as a brand (they make some awesome cars), but I am very against anyone buying an electric car with just 100 miles of range in 2022. Sure, maybe it's just for around town. Have you thought about resale value? With barely 100 miles on a charge and slow charge times of around one hour, I'm afraid Mazda's first EV won't be worth its scrap metal value in a decade.
Other options to consider at this price point? The Nissan LEAF, base Volkswagen ID.4, Chevrolet Bolt, and soon-to-come Chevrolet Equinox EV are all far more capable for under $40,000.
2023 MINI Hardtop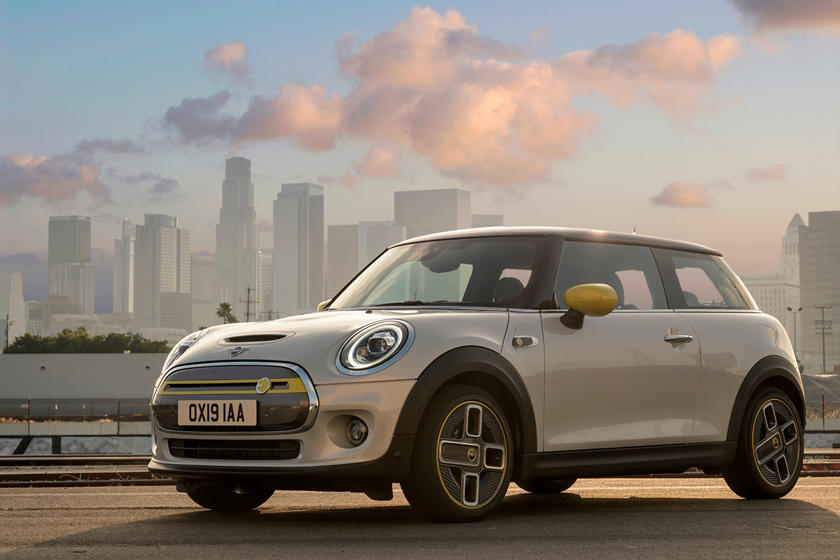 Price: $34,000
Range: 110 miles
Why it's horrible: I sure hope CarEdge's own Ray Shefska forgives me for bashing the electric MINI, but with 110 miles of range and slow charging, I don't see a single reason why anyone should consider this EV. It's one of the last 'compliance cars' in the EV market.
2024 Cadillac Celesiq
Price: $300,000+ (yes, count those zeroes)
Range: 300+ miles
Why it's horrible: Would you pay Rolls Royce money for a Cadillacl? GM seems to think you would. I'm all for going all-out on EV design and innovation, but when Cadillacs cost more than houses, I can't help but shutter. But hey, it will be hand-built.
Get the most when you sell your car.
Compare and choose multiple offers in minutes: