2023 Update: Major revisions to the EV tax credit were signed into law as part of the Inflation Reduction Act of 2022.
Here's what you need to know about the latest EV tax credit revision proposal:
The 200,000 sale cap is replaced with an expiration date of December 31, 2032.
It will bring the tax credit back for Tesla, GM, Toyota and all other EV automakers, but only if strict requirements are met.
Vans, SUVs, and trucks with MSRPs up to $80,000 qualify. Electric sedans priced up to $55,000 MSRP qualify.
The tax credit will remain at $7,500, however it is now divided into $3,750 for battery mineral sourcing and $3,750 for battery component sourcing.
Final assembly must be in the United States, Canada or Mexico as soon as the bill is signed into law.
Battery minerals must be at least 40% sourced in the US or countries we have free trade agreements with until 2024, when it will begin to increase incrementally by 10% through 2028.
Battery components must be at least 50% sourced in the US or countries we have free trade agreements with until 2024, when it will begin to increase incrementally by 10% through 2028.
It will become income-limited to individual tax filers with adjusted gross incomes of $150,000 or less, and joint filers with incomes of $300,000 or less.
The tax credit can be implemented at the point of sale instead of on taxes beginning on January 1, 2024. This effectively makes it a rebate. Before this date, it remains a tax credit.
Used EVs would now be eligible for a $4,000 federal tax credit, wit a price cap of $25,000. Used EVs must be at least two years old, and the used credit can only be claimed once in the life of the vehicle.
Tax filers can claim only one used EV tax credit every three years.
Plug-in Hybrids (PHEVs) are eligible, but must meet the same strict requirements above.
The Transition Rule allows for buyers with a "written binding contract" signed before the Inflation Reduction Act is signed into law to claim the original $7,500 credit. This includes any models that will lose the credit with the revision.
As you can see, the EV tax credit is becoming a lot more complicated.
All 755 pages of the Inflation Reduction Act can be read here. The EV tax credit begins on page 381.
The EV tax credit update is not all good news. Several popular electric models would be kicked out of the tax credit until assembly, battery production and raw materials sourcing happens in North America.
These are electric vehicles that would not qualify for the tax credit under the proposed revision:
Tesla Model 3 (too expensive, RWD batteries produced overseas)
Tesla Model S and Model X (too expensive)
Rivian R1T and R1S (too expensive)
Lucid Air (too expensive)
Hyundai IONIQ 5 and Genesis GV60 (produced in Korea)
Hyundai Kona and Kia Niro electrics
Kia EV6 (produced in Korea)
Nissan Ariya (produced overseas)
Volvo and Polestar EVs (produced in Europe)
Fisker Ocean (produced in Europe)
Toyota bZ4X (produced overseas)
Subaru Solterra (produced overseas)
Official eligibility is a moving target it seems. We recommend checking the latest updates directly from the U.S. government at fueleconomy.gov for a list of eligible vehicles.
But don't forget about state incentives…
See the states with the BEST EV incentives, from sales tax exemptions to generous rebates!
Get the most when you sell your car.
Compare and choose multiple offers in minutes:
In 2023, current EV tax credits are nonrefundable, meaning the best you can get from the current EV tax credit is cancelling out other federal income taxes you owe, with no refund beyond that. The revised electric vehicle tax credits will become refundable beginning in 2024, meaning you could potentially get money back from the government for simply buying an EV.
Thinking about buying an extended warranty? Get a free quote from CarEdge first!
Let's break down the proposed 2022 EV tax credits. Don't forget to check out the best state-level EV incentives too.
No More $12,500 EV tax credit
The Build Back Better Act would have increased the maximum electric vehicle tax credit to $12,500, however it was defeated in Congress. The BBB EV tax credit provisions controversially included an additional $4,500 incentive for EVs assembled at unionized plants.
The original EV tax credit in place from 2009 to August 2022 took away the incentive once an automaker sold 200,000 EVs or PHEVs. For this reason, Tesla and GM had lost eligibility, but are now getting it back (as long as vehicles remain under the price caps).
EV tax credit income limits
The new clean vehicle credit establishes the following income caps based on adjusted gross income (AGI):
$150,000 for single filers
$225,000 for head of household filers
$300,000 for joint filers
EV tax credit price caps
Sedans are capped at $55,000
SUVs and trucks are capped at $80,000
Once the used EV tax credit begins in 2024, it is capped at $25,000
What vehicles qualify for the new EV tax credit?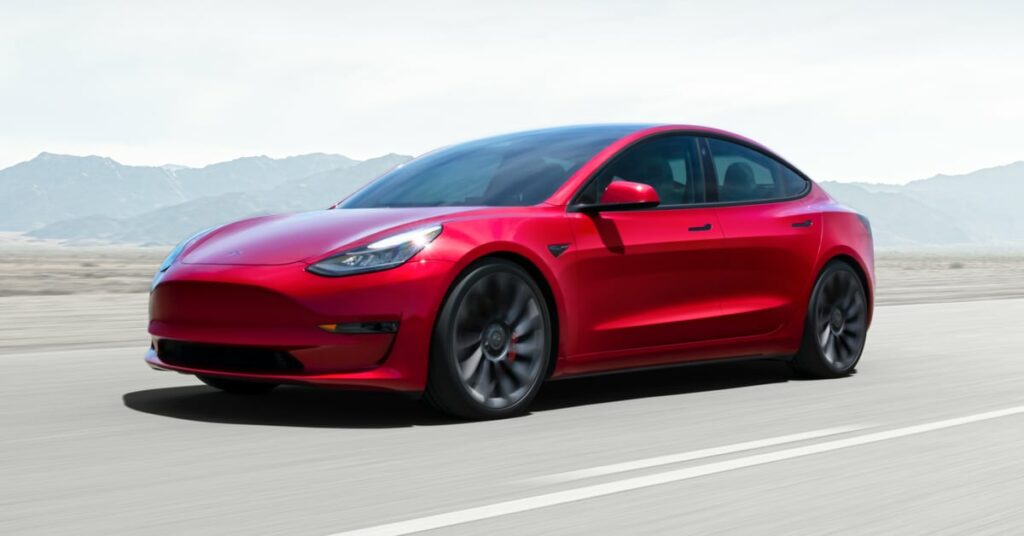 Great news for Model Y buyers, but bad news for fans of the IONIQ 5, EV6 and several other foreign-made electric cars. The Inflation Reduction Act's Clean Vehicle Credit returns incentives to some, and takes incentives away from others.
The Tesla Model Y will qualify for the new tax credit, as long as price remains below $80,000.
The RWD Model 3 will qualify IF Tesla sources batteries from the US or Free Trade Agreement countries. Right now CATL from China makes their LFP batteries.
GM electric vehicles such as the Bolt EV and EUV will again qualify.
The Mustang Mach-E will qualify, as long as batteries are sourced from Free Trade Agreement countries.
Kia and Hyundai EVs will NOT qualify until they are assembled in North America.
See the FULL list of qualifying electric vehicles here.
This page will update as we learn more about proposed updates to EV tax credits in 2022.