As the year draws to a close, automakers are rolling out enticing deals to lure in buyers, and Chevrolet and GMC are no exception. With low APR financing options and huge cash offers, Chevy and GMC's year-end deals are worth exploring. We'll take a closer look at the best offers this month, helping you navigate through the available financing and cash deals.
Pre-Negotiated Chevrolet and GMC Prices With Home Delivery!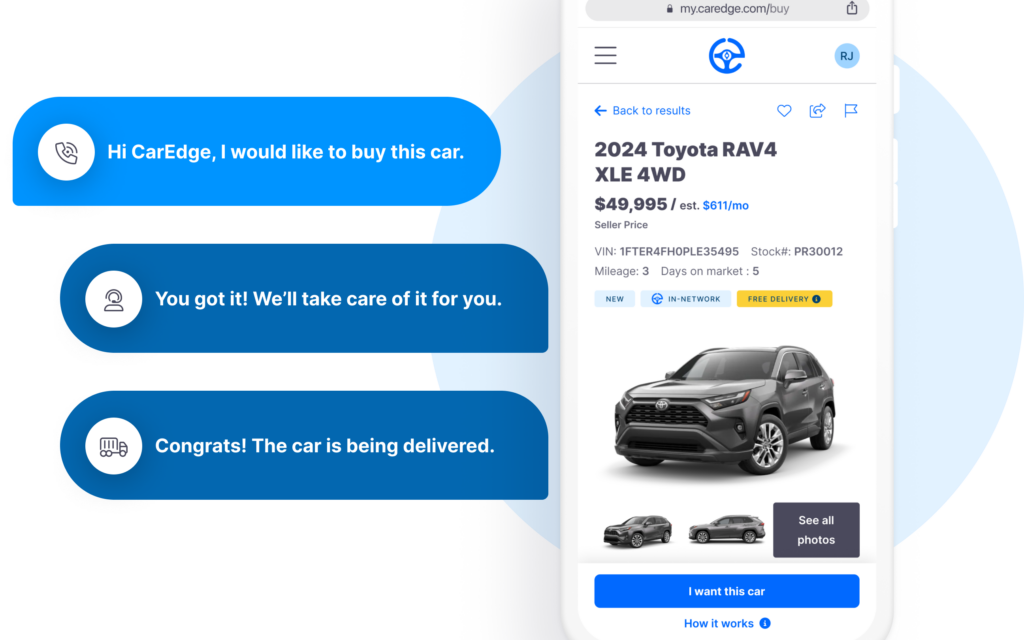 Buying a car just got a whole lot easier.
When you buy your new car with CarEdge, you pay the CarEdge Fair Price and never step foot in a dealership again.
Here's Our CarEdge Promise:
Pre-negotiated Deals
Delivered to your door
No hidden fees or add-ons
CarEdge Concierge to guide you along the way
It's car buying done right! Learn more about buying with CarEdge.
Browse CarEdge Chevrolet and GMC listings, or click on any of the links below. Enjoy the deals!
Chevrolet Financing Deals
If you're considering a Chevrolet, you'll find some attractive financing options this year-end car buying season:
1.9% APR for 36 months
2.1% APR for 36 months
2.4 % APR for 36 months
Chevrolet Cash Offers
For some Chevy models, multiple cash offers add up to thousands of dollars off of MSRP. These are the best deals right now:
$3,500 cash allowance: 2023 Silverado 1500 Crew Cab RST
$3,250 cash allowance: 2023 Silverado 1500 Crew Cab LT
$2,500 cash allowance: 2024 Silverado 1500 Crew Cab LT
$1,500 cash allowance: 2023 and 2024 Chevrolet Blazer
$1,250 cash allowance: 2023 Chevrolet Equinox
$1,000 cash allowance: 2024 Chevrolet Equinox, 2023 Chevrolet Traverse
Learn more about Chevrolet year-end deals at Chevrolet.com
GMC Financing Deals
GMC's year-end sales also bring some appealing financing deals to the table. At a time when the average new car loan APR is north of 8%, these are great financing offers.
1.9% APR
3.3% APR for 60 months
4.3% APR for 60 months
GMC Cash Offers
GMC's cash allowances provide substantial savings on select models:
$8,000 cash allowance: 2023 GMC Sierra 1500 Crew Cab Elevation with Turbo High-Output Engine
$6,000 cash allowance: 2023 GMC Sierra 1500 with 5.3L ECOTEC3 V8 engine
$1,750 cash allowance: 2023 GMC Terrain (includes $500 GMC Loyalty Cash)
Learn more about GMC year-end deals at GMC.com
Year-End Sales Are Your Best Bet At Savings
In conclusion, these Chevrolet and GMC year-end deals offer a range of financing and cash incentives for buyers. Whether you're on the hunt for low APR financing offers or big cash discounts, there are enticing options available this month. 
However, our team of CarEdge car buying experts agrees that even better deals are to come in December. The stars are aligning for phenomenal year-end car sales in 2023. If you're thinking about waiting until 2024, here's what waiting could cost you.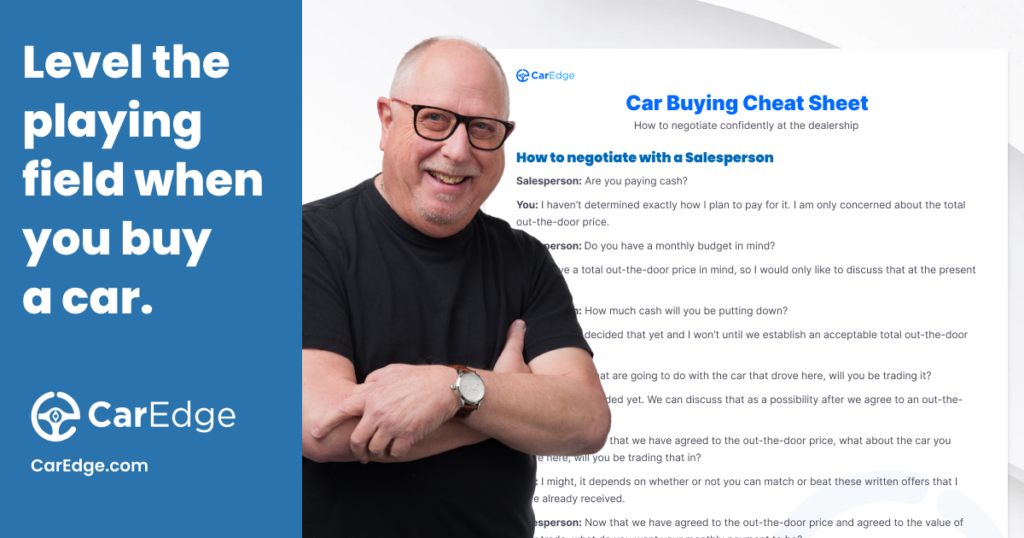 Ready to outsmart the dealerships? Download your 100% free car buying cheat sheets today. From negotiating a deal to leasing a car the smart way, it's all available for instant download. Get your cheat sheets today!