Which vehicles are the safest? Crash test ratings and real-world accident statistics are common metrics for safety, but fire data is another big one. Over $1 billion in property damages are incurred annually due to car fires. Although some assume electric vehicles with their energy dense battery packs are most fire-prone, a new study finds that is not the case. Hybrid car fires are an overlooked hazard.
Jalopnik reported on a new industry study released by AutoinsuranceEZ.com that sheds light on some surprising findings. Let's cut to the chase.
Authors Rachel Bodine and Rachael Brennan summarized their findings:
"Hybrid vehicles have the most vehicle fires per 100K vehicle sales, followed by gas vehicles. Despite the recent concern about electric vehicle fires, they have the fewest fires per 100K vehicle sales and had only two model recalls for fire risks in the past year."
The team of researchers analyzed data from the National Transportation Safety Board (NTSB), Bureau of Transportation Statistics (BTS), and government recall data. They found that the facts tell a different story than much of the headline-grabbers.
Source: AutoinsuranceEZ
CarEdge recently covered the ongoing EV fire concerns with the Chevrolet Bolt and a few other models. With EVs under heavy scrutiny, there's a lot to be gleaned from this report. Hybrid vehicles are the most likely to be involved in car fire incidents, and seemingly by a long shot. Gas vehicles are second per 100,000 sales, but the clear leader in total fires due to there being far more gas-powered vehicles on the road.
Get the most when you sell your car.
Compare and choose multiple offers in minutes:
Why Are Hybrids Prone to Fires?
Why are hybrid car fires more common than others? Mechanics and EV enthusiasts alike have long pointed out that hybrid vehicles are far more complex than gas or pure electric vehicles. Think about it: they have combustion AND battery components. The study's authors pointed out the differing sources of fire-related recalls.
"Both hybrid and electric vehicle recalls were all related to battery issues. This is a stark difference from the gas recalls, which were recalled for issues with fuel leaks, electrical shorts, and anti-lock braking systems (ABS)."
One fact that we can't overlook is just how insanely difficult it is to extinguish EV fires. Fire departments around the world are in dire need of support, updated training and adequate resources to prepare for the onslaught of electric vehicles to come. We recently reported on the challenges that firefighters face with EV fires. Even tow yards are in a difficult situation. EVs need to 'social distance' until there's no chance of flare ups. Will we one day run out of room in the junk yard? Or will safety be a trade off for practicality?
Automotive Safety Is a Moving Target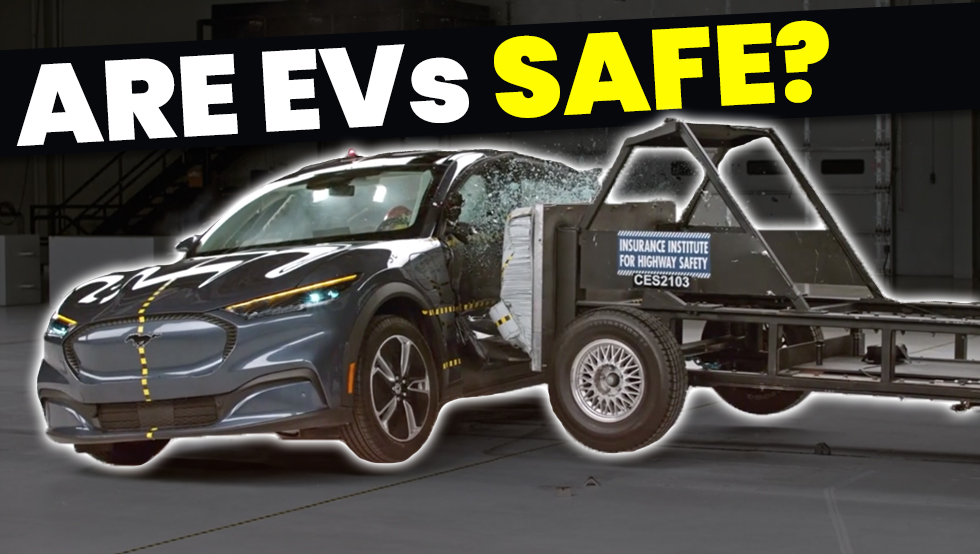 With the industry undergoing so much change, it's imperative that automakers and all OEMs prioritize safety over profits. The transition to EVs is certainly NOT the time to cut corners. At CarEdge, we'll continue to stay on top of what this all means for you, the consumer. What do you think? Do you know anyone impacted by any type of car fire? Let us know in the comments below. Join the CarEdge Community to interact with car buying experts and fellow car enthusiasts.
CarEdge Just Launched a New Search Engine to Make Buying Your Next Car Easier!
We have thousands of EVs (and other vehicles) listed today. Each listing includes industry insights, empowering data and the true TotalPrice that will make buying a car the transparent process it should've always been. Check it out here!