Trucks are somehow an appreciating asset in 2022. Not a single truck is getting more affordable. With inflation, supply shortages, and transportation backlogs, truck inventory remains at record lows in the US. Here's just how much truck prices have increased in 2022.
Be sure to bookmark this page and check back for updates!
May 2022 Truck Price Increases
Chevrolet Silverado HD
The 2022 model year Chevrolet Silverado HD has seen FOUR price increases since going on sale last year. GM Authority details the latest Silverado price increases:
"The latest price increase for the 2022 Chevy Silverado HD is a flat $1,000 for all trim levels and configurations, including both the 2022 Chevy Silverado 2500HD, and the 2022 Chevy Silverado 3500HD. The Destination Freight Charge also increased from $1,695 to $1,795. As it stands now, the least-expensive 2022 Chevy Silverado HD model is the Silverado 2500HD WT Regular Cab / Long Bed with 2WD and the 6.6L V8 L8T gasoline engine, priced at $41,295, while the most-expensive model is the Silverado 3500HD High Country Crew Cab / Long Bed DRW with 4WD and the 6.6LV8 L5P turbodiesel Duramax engine, priced at $81,345."
See how much every variant of the Silverado 2500 and 3500 HD costs now here.
Rivian R1T
Just a few months after the first deliveries crawled out of Rivian's factory in Normal, Illinois, the electric truck maker fumbled a sudden price increase. All trims of the Rivian R1T saw prices increase, and some specs are up by 20%. The most 'affordable' R1T, originally $67,500, now costs $79,500. The catch is that the base spec of the R1T is not even close to being available. Rivian produced 2,500 electric trucks in the first quarter of the year, and delivered 1,200 of them.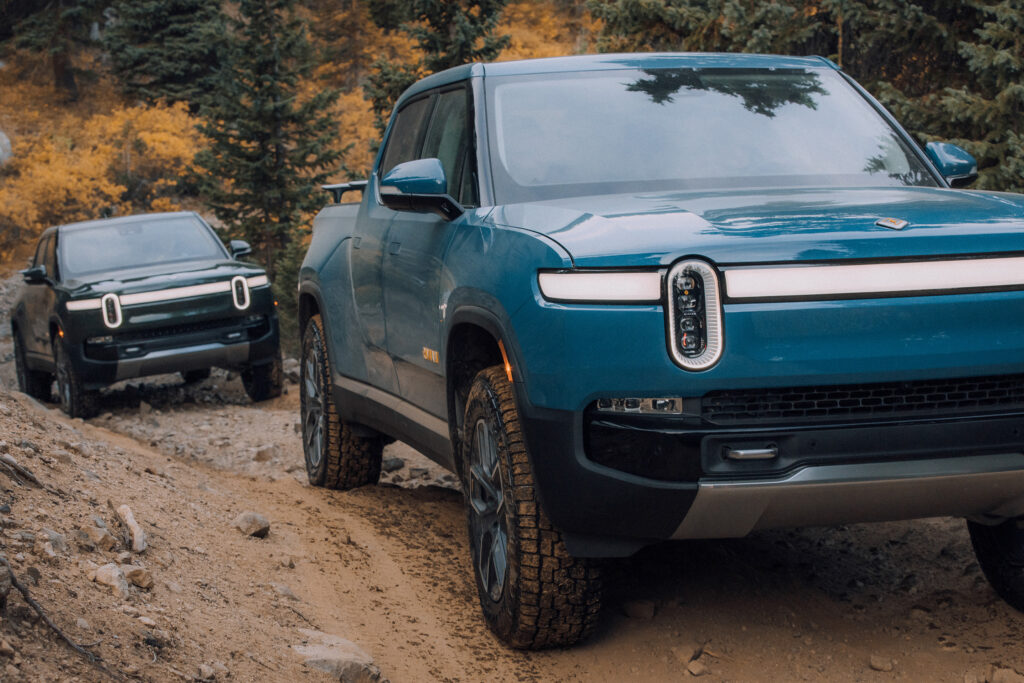 All R1Ts being delivered in 2022 are the quad-motor Adventure package with the large battery pack. If you're lucky enough to take delivery this year, this R1T configuration costs $85,000.
This is Rivian's delivery timeline as of Spring 2022: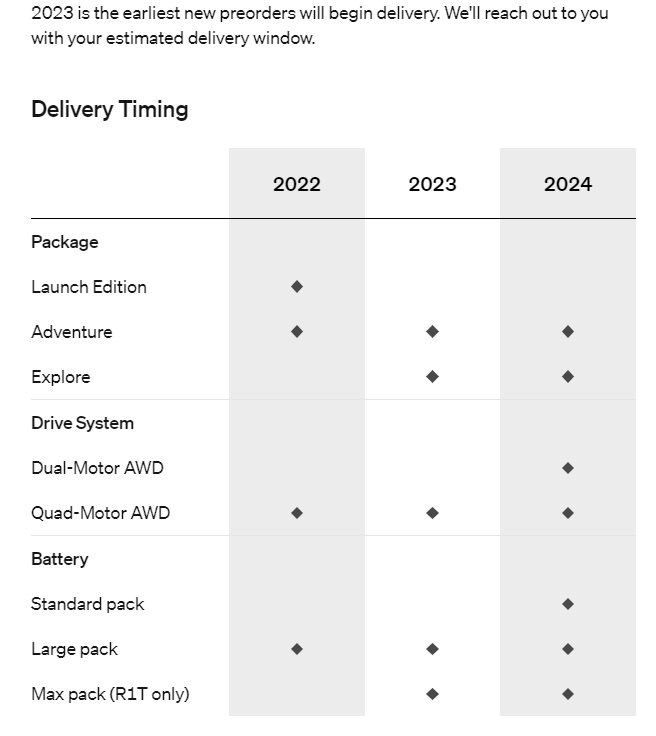 Base Models See Modest Price Increases
Is there any such thing as an affordable truck any more? Affordability is in the eye of the beholder, however the last few months have raised the bar even further. Here's the latest data on truck MSRPs for base trims:
The best-selling truck in America, the Ford F-150, has seen a 2.6% increase in base MSRP since December 2021. The F-150 now starts at $29,990. The only truck to fare better (for the consumer) is the Toyota Tacoma, which has gone up 2.1% to a current MSRP of $26,700.
On the other end of the spectrum, General Motors has sent truck prices through the roof. Four months ago, a 2021 Silverado 1500 started at $29,300. A few price hikes later, the base 2022 Silverado now costs $33,800 before destination fees. That's a staggering 15% price jump in a few short months.
GM's massive price increases for the 2022 Silverado are especially shocking considering that GM posted record profits in 2021, despite selling 500,000 fewer vehicles than the year before.
The 2022 Nissan Titan now has a base MSRP of $38,310, up 4.8% since late last year. The Ram 1500 has seen a similar price hike, now listing for $33,975 at a minimum. Good luck finding one for MSRP.
In fact, let us know about your dealership experience, good or bad!
Luxury And High-End Trucks See The Biggest Price Hikes
If you thought the base models were bad, wait until you see how expensive fully-loaded trucks have gotten. Check out the data for yourself:
Yes, a 2022 Ford F-150 Raptor now starts at $68,675 (over $70,000 after taxes and fees) after Ford bumped the price by 7% this year. That almost makes the F-150 Lariat look like a steal at $48,140. It's actually Ram that takes the trophy for biggest MSRP jump in 2022. Following a 9.1% price increase, the Ram 1500 TRX now starts at $76,780. The GMC Sierra AT4X has seen the smallest price increase, but it's still an expensive truck at an MSRP $77,395.
Are There Any Affordable Trucks?
The short answer is no. If you're looking to buy new, you'll have to find a Ford Maverick, Ford Ranger, Hyundai Santa Cruz or maybe even a Tacoma at MSRP (somehow) to stay around $25,000 for a new truck. Most are far beyond $35,000 once all fees are tallied.
Bear in mind that we're talking about MSRPs here. These are merely suggestions by the manufacturer. You know as well as I do that buying any popular vehicle at sticker price in 2022 is like finding a pot of gold at the end of the rainbow. It's technically possible, but quite rare. And no one will believe you.
Dealer markups are one of the many novel trends of the past few pandemic years that no one's excited about. Except for dealers of course. Jalopnik reported on six-figure Ram TRXs and Ford Mavericks going for fifty grand.
Dealers are raking in the profits every time a shopper agrees to pay over MSRP for any truck. Don't believe me? American dealerships reported all-time record profits in 2021. You know, the year with the worst inventory shortages ever. As one dealer told me, they're just 'dying for inventory'. Approach dealerships with caution, truck buyers.
CarEdge Car Search Now Shows In-Transit Status!
In 2022 (and beyond), many car buyers will be shopping for vehicles that are still sailing the high seas or catching a lift from the plant to the dealership. How do you know which vehicles are in transit and which are on the lot? CarEdge's Car Search is the only car buying search engine that shows you if a particular vehicle is in transit. Try it out for yourself!
Get the most when you sell your car.
Compare and choose multiple offers in minutes: