Right now, there's just a 38-day supply of new Kia vehicles in the U.S. What this means is, at the current sales pace, all 68,541 new Kia cars and SUVs would be sold in just over a month without new inventory. But how does this compare to other car brands? And more importantly, which Kia models give you the most room for negotiation, and which ones too hot to handle? Let's dive into the details.
The Big Picture: Kia's Competition
The average selling price of a new Kia car today is $33,340. This statistic is striking, especially as Kia introduces more models priced over $50,000 and discontinues its most affordable one. As of today, Kia's brand remains synonymous with affordability, but that could be changing soon. Kia is up against stiff competition as buyers flock to the only remaining affordable cars on the market.
How does Kia compare to the competition? Let's take a look at the latest new car inventory by brand:
| Make | Market Day Supply (October) | Change vs Last Month |
| --- | --- | --- |
| Kia | 37 | +9 |
| Honda | 34 | +6 |
| Toyota | 40 | +10 |
| Hyundai | 68 | +18 |
| Chevrolet | 66 | +12 |
| Nissan | 83 | +12 |
| Volkswagen | 80 | +17 |
| Ford | 112 | +23 |
| Jeep | 176 | +30 |
Kia is near the bottom of the pack when it comes to new car inventory right now. Only Honda has fewer cars on the lot or in transit. This is similar to last month, despite all brands increasing their inventory as daily sales rates slow and new 2024 models arrive on lots.
The most surprising number here is Hyundai's latest inventory. For the first time in many months, Hyundai has higher-than-average inventory. With 68 days of supply at current selling rates, Hyundai has almost double the inventory of its sibling Kia. Hyundai Motor Company owns half of Kia.
American automakers can't seem to sell cars right now. Chevrolet is close to average with a 66-day supply, but Ford and Jeep are swamped with cars they can't sell. Ford's inventory woes could be related to the recent announcement that they're pausing construction on their $3.5 billion EV factory.
From Ford to Chevrolet, Jeep to Ram, dealers are stubbornly keeping listing prices higher than one would expect considering the oversupply of new cars.
The Most Negotiable Kia Models
If your goal is to save thousands of dollars on your new Kia, it's important to look a bit closer at the details. For that, we need to look at today's inventory numbers across the Kia model lineup.
Using the tools available through CarEdge Data, we analyzed Kia inventory for every model on sale in America. These numbers reflect nationwide supply. You can check out local Kia inventory using CarEdge Data.
| Make | Model | Market Day Supply | Total For Sale | Average Transaction Price |
| --- | --- | --- | --- | --- |
| Kia | Forte | 29 | 8,150 | $23,687 |
| Kia | Carnival | 30 | 4,024 | $42,620 |
| Kia | Rio | 31 | 1,879 | $19,433 |
| Kia | Telluride | 31 | 8,208 | $49,430 |
| Kia | Stinger | 33 | 188 | $47,998 |
| Kia | Soul | 34 | 3,941 | $23,869 |
| Kia | Sportage | 36 | 11,172 | $34,460 |
| Kia | Seltos | 40 | 5,067 | $27,953 |
| Kia | Sorento | 54 | 11,811 | $41,001 |
| Kia | Niro | 56 | 4,575 | $35,378 |
| Kia | EV6 | 83 | 4,104 | $53,668 |
| Kia | Brand Average | 37 | 68,141 | $33,430 |
The most negotiable Kia models are the ones with the highest market day supply right now. This month, the all-electric Kia EV6 tops the list by a long shot. There's an 83-day supply of new EV6's, and that's actually an improvement from last month. In July, EV6 inventory peaked at a mind-boggling 146 days of supply, but has been drifting downward ever since.
The EV6 was a hot seller in 2022, but the model lost eligibility for the federal EV tax credit due to the Made-in-America requirement.
Other more negotiable Kia models are the Niro (56 days of supply), and the Sorento (54 days of supply). The Niro is simply a bit too compact for most of today's SUV buyers, so that's likely to blame for slower (but not terrible) sales.
When it comes to the Sorento, it is clear that it's a slow seller for what most would argue is a justified reason. The Sorento has by far the worst reliability ratings of any new Kia model. The Sorento scored a 5 on Consumer Reports' reliability ratings. Yes, that's on a 100-point scale.
The good news is that every other Kia model they've tested scored MUCH better.
Here's the complete breakdown of Kia's most recent reliability scores by model.
The Least Negotiable Kia Models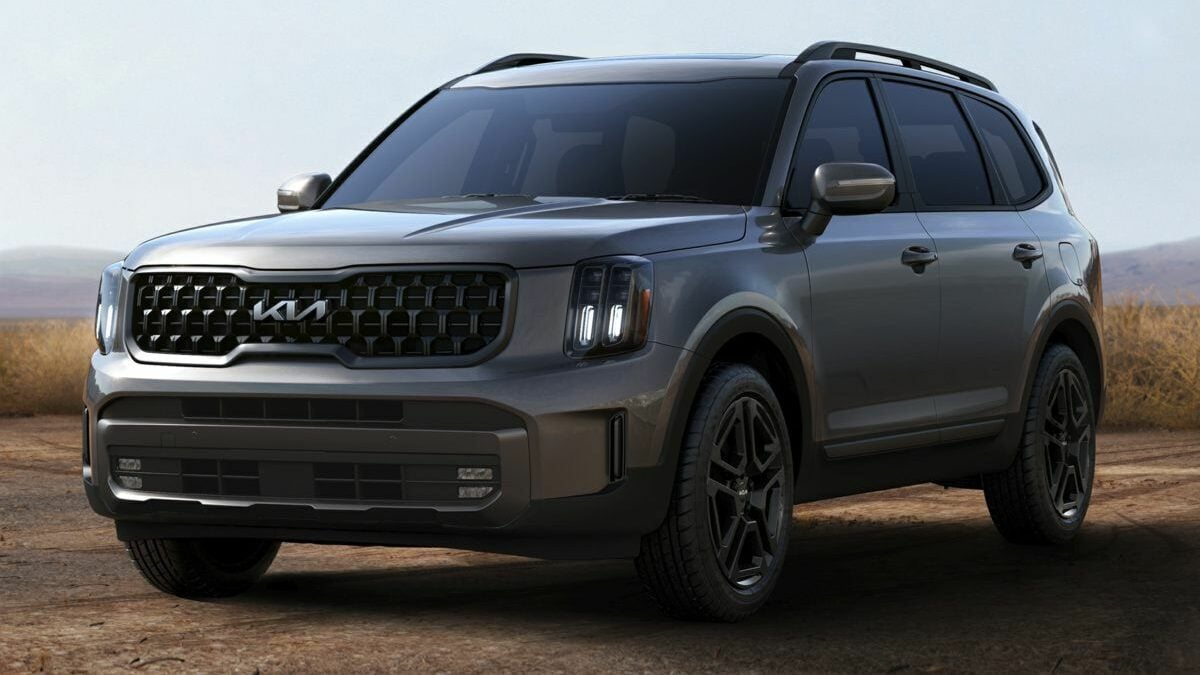 In late 2023, the Kia Forte, Carnival, Rio, and Telluride are the least negotiable new Kia models. The Kia Rio's presence among the least negotiable Kia's is interesting to say the least. The Rio is getting discontinued in the United States after 2023. This is despite the Rio being a popular and very affordable compact car. The Rio is one of the last new cars with a base MSRP starting under $20,000.
Automakers are sticking to their very unfortunate and anti-consumer plan of getting rid of affordable base models. Through August, Kia has sold 19,100 Rio's in America this year. The EV6 can't beat that, and the Niro and Carnival are not too far ahead. Why, then, is Kia discontinuing the Rio? Simply put, Kia doesn't make enough profit from each Rio they sell. Budget-conscious car buyers love the Rio, but that doesn't seem to matter to the big OEMs who want to force every driver into a $40,000+ car.
Soon, there will be even more demand for the Kia Forte, which is about to earn the title of 'Most Affordable Kia Car' with the passing of the Rio. The Forte is a hot seller, with just 29 days of supply. We expect the Forte's market day supply to drop further as the last of the Rio's are sold, forcing budget buyers to consider the slightly larger size and price tag of the Forte.
The Carnival and Telluride are in high demand right now, with about a one-month supply of each. These Kia's aren't cheap, and if it weren't for the EV6 and upcoming EV6 electric SUVs, they would represent the top-of-the-line for the brand.
In order to successfully negotiate any of these models, be sure to work with a pro-consumer, honest Kia dealership. Browse local Kia listings with the power of market data with CarEdge.
The Best Kia Special Offers Today
Despite tight inventory, Kia is still advertising special offers this month. These are the best Kia deals worth your consideration in today's market of high interest rates.
Kia EV6 and Niro EV
0.9% APR for 48 months
Up to $5,000 cash back
Note: The EV6 does not qualify for federal EV incentives, but may qualify for state and local incentives. The Niro EV charges painfully slow, and is not much cheaper, so we can only recommend the EV6.
See Kia EV6 listings with local market data.
Kia Soul, Forte, Stinger
2.9% APR for 48 months
See Soul, Forte and Stinger listings near you with local market data.
Kia also has a number of lease deals advertised. Check your local lease offers at Kia.com.
Kia Cars and SUVs Are Still Negotiable
Despite the slim pickings with some Kia models, it's still possible to negotiate a deal to be proud of. There's no reason you should have to pay for dealer markups, forced add-ons, or overpriced warranties. If a dealer is attempting to force any of these B.S. charges and fees onto your deal, walk away, or work with a professional Car Buying Coach.
Ready to negotiate like a pro? Try CarEdge Coach and CarEdge Data today! With these tools at your disposal, you can take control of your car buying experience, understand market dynamics, strategize effectively, and secure the best deal possible. We're simply here to help!
In the meantime, here are our reader favorites (100% FREE):