Purchasing a used car can be a smart financial decision, but it also comes with its own set of uncertainties and risks. Unlike new cars that come straight from the factory, a used vehicle has a history. To ensure you're making an informed decision and getting the best value for your money, it's essential to ask the seller some important questions. We've compiled a list of crucial questions you should ask when buying a used car. These questions will not only provide insights into the car's history and condition but will also help you negotiate a fair price.
Questions to Ask the Seller
Our team of Car Coaches shared these critical questions for used car buyers. We especially want to thank Jerry from the CarEdge team for his insights!
We've listed the questions in order of importance. More important questions are listed first for each section. Of course, it's best if you can get answers to all of these. No matter what, get a pre-purchase inspection!
Reason for Selling and Ownership
Why are you selling the car?
How long have you owned it?
Where did you purchase it (including state)?
How many previous owners has the car had, or are you the original owner?
Title and Ownership
Do you have the title in hand, and is it clean or branded (such as lien or salvaged)?
Do you have a CarFax report?
How many sets of keys are available?
Vehicle History and Maintenance
Can you provide a detailed service and maintenance history, including any records during your ownership?
Has the car been in any accidents?
Have there been any major repairs performed while in your possession?
Are there any known mechanical issues with the car? Any leaks?
How are the tires, and when were they last replaced?
Was this car primarily used for city or highway driving?
Has the car ever been smoked in?
Are there any aftermarket parts or modifications?
Has it ever failed an emissions test?
Are there any warranties still valid or active recalls on the vehicle?
Inspection and Test Drive
Can I have the car inspected by my mechanic? Pro tip: You should ALWAYS get an independent pre-purchase inspection (PPI) when buying any used vehicle. Typically, a PPI done by a trustworthy mechanic costs between $100 and $200.
Can we take it for a test drive?
Price and Payment
Is the asking price negotiable?
What's your best price?
What payment methods do you accept?
Know Your Market
It always pays to be an informed shopper. Here are some reader favorites that you can use to save more and stress less.
Used Car Price Trends (Updated Weekly)
Free Guides to Used Car Buying
Join the CarEdge Community to connect with likeminded bargain hunters. You can also see crowdsourced car deal reviews, and contribute your own!
Do Your Research, and Buy Confidently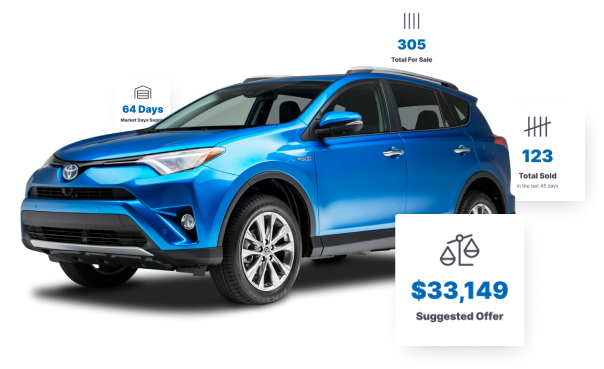 Purchasing a used car requires thorough research and due diligence. By asking these questions, you're taking the right steps toward ensuring that your next vehicle is a reliable ride, and not a financial and mechanical burden.
Remember, transparency is key. If a seller hesitates or refuses to answer any of these questions, consider it a red flag.
Looking for help with buying a car? The CarEdge Team is ready to assist. From free resources to 1:1 car buying help, we've got you covered.
Check out these CarEdge success stories to see how much drivers are saving today.