As we head into December 2022, new car inventory is the highest it has been in nearly two years. Finally, it seems that automakers are climbing out of the supply chain problems that brought the industry, and car buyers, to a halt for much of 2021 and 2022. Which car brands will have the best deals in December? Who will have the most inventory on the lot? We spoke to CarEdge Auto Experts Justise Lasley, Mario Rodriquez and Phil Nader to find out.
Be sure to check out these other CarEdge member favorites too (updated monthly):
The Best All-Around New Car Deals Today
The Best Lease Deals This Month
The Best Auto Loan Rates Right Now
Lexus End-of-Year Sales
The Lexus RX continues to be a great deal option with high allocations to dealers before the refreshed 2023 model arrives. It's not just new 2022 Lexus models, either. CarEdge's Mario Rodriguez said that low-mileage used Lexus models are priced very well right now.
"December is the best month for Lexus, which should bring some good incentives. Target end-of-year car sales for the most leverage at negotiating a Lexus deal."
One of our CarEdge+ members just got a great deal on a Lexus UX 250h using CarEdge tools and the empowerment that comes with understanding your deal. Check that out here. We'd love to help you save thousands of dollars on your car purchase!
See new and used Lexus inventory in your area.
Negotiate Cadillac Deals in December
CarEdge's Phil Nader highlighted Cadillac's higher inventory numbers and overall luxury price trends. Luxury car brands have seen the largest price declines over the past six months. This is most obvious with used luxury car prices, but new luxury models are more negotiable than at any point earlier this year.
"Cadillac is seeing higher inventory levels and an average incentive of $2,600," Phil said. "Expect to see pricing under MSRP on the CT4, CT5 and XT4, XT5 and XT6. Buyers should feel confident that prices can and should be negotiated to 5% below MSRP."
However, General Motors CEO Mary Barra has indicated that GM will never return inventory to pre-pandemic levels, making GM leaner and more efficient. In other words, they won't have as many reasons to discount prices if they intentionally keep inventory below historic norms.
See new and used Cadillac inventory in your area.
Negotiate like a PRO with this car buying cheat sheet
Mazda
The Mazda CX-9 and other models are available with good manufacturer incentives and dealer discounts. Mazda just dropped their lease financing to 0% APR, so leases are looking very attractive. For example, right now the following Mazda lease deals are advertised for these 2023 models:
Mazda3 Hatchback: $271/month for 30 months with $2,481 due at lease signing
Mazda CX-5: $315/month for 24 months with $3,314 due at lease signing
Mazda CX-9: $367/month for 24 months with $3,462 due at lease signing
Outgoing 2022 model-years have great financing offers right now. The 2022 CX-9 has 1.9% APR for 36 months with no payments for 90 days. Most other 2022 Mazda models have 2.49% APR right now too.
We expect even better Mazda deals in the second half of December.
One of our members successfully negotiated a great deal on a 2023 Mazda CX-5. The dealer was still pushing back, but as you can see here, Mazda dealers are motivated to sell, despite their determination to force junk fees.
See new and used Mazda inventory near you.
Nissan
Right now, our CarEdge Auto Experts are helping Nissan buyers with negotiable deals on the Nissan Altima, Rogue and Murano, especially in the mid-spec SV trim. Mario says that the best Nissan deals are in the Northeastern U.S., but good Nissan deals are becoming more common in the rest of America too.
These are the best Nissan offers this month:
2.19% APR for 36 months: Nissan Altima
2.69% APR for 36 months:
Nissan Versa
Nissan Sentra
Nissan Maxima
Nissan LEAF
Nissan Kicks
Our CarEdge+ member was even able to seal the deal on a Nissan Pathfinder Platinum at MSRP using CarEdge's proven negotiation tactics. See our member's amazing accomplishment here.
Note: The best Nissan deals may be short lived. Of the automakers on this list, Nissan faces the most severe ongoing inventory shortages. Nissan's U.S. sales tumbled 31 percent in the first nine months of 2022. In November, further production cuts were announced. The Altima, Frontier and Titan will become harder to find in a month or two.
See new and used Nissan inventory near you.
Audi Deals Are Getting Better
Luxury cars are negotiable today, and the prices will continue to drop in December. CarEdge members have successfully negotiated 7-10% off of MSRP on the Audi Q5 and Q7.
Sedans such as the A5 can be had at or near MSRP, as proven by CarEdge member Elan recently. We expect more negotiability in December as year-end car sales get underway.
Audi is offering finance deals right now, with most models available at 3.99% APR for 72 months. Most other automakers are limiting their competitive APR offers to no more than 48 months, so this is a rare opportunity.
See new and used Audi inventory near you.
BMW Prices Are Negotiable
Our Auto Experts are helping members negotiate 6-9% off MSRP for the BMW 3 and 5 series. The BMW X3 and X5 can be negotiated 6-9% off MSRP in some regions.
One of our members had a MASSIVE win with a BMW M340i xDrive recently. They negotiated $2,000 off of MSRP on one of the most difficult cars to find in the country right now. We're confident this is a sign of even more negotiability to come with BMW and other luxury brands.
See new and used BMW inventory near you.
Alfa Romeo Deals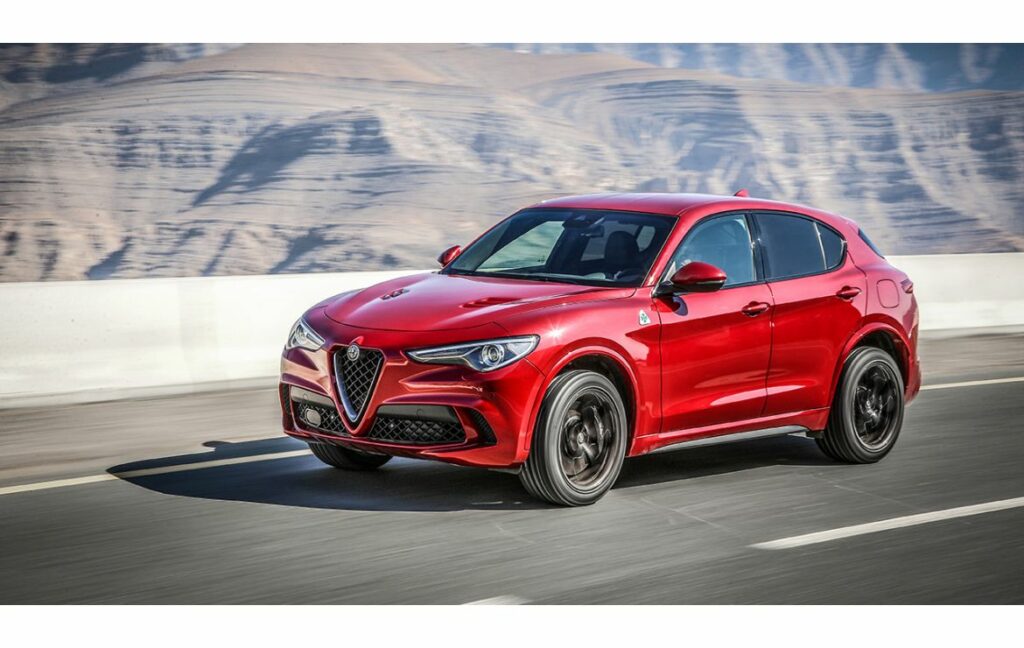 CarEdge Auto Expert Mario says that Alfa Romeo models are quickly becoming negotiable in late 2022. The Stelvio should be possible at 7-10% below MSRP. In fact, bringing the price below MSRP should be your expectation for at least the Stelvio in December.
What If the Dealer Won't Budge?
At the very least, don't pay over MSRP for the cars mentioned above. If your preferred dealer isn't ready to negotiate pricing on these models, you should expand your search radius. I know it sounds ridiculous, but I myself saved $4,000 by purchasing my Hyundai IONIQ 5 a few hundred miles away from home. You likely won't have to go that far.
We could see better deals from Ford, GM and Stellantis (notably Ram and Dodge) in December. Their inventory is higher now, and that's a great sign for buyers.
Follow the CarEdge FREE resources blog for the latest car price updates! We hope to see you on the free CarEdge Community forum, where thousands of car buyers and owners come together to empower the consumer.